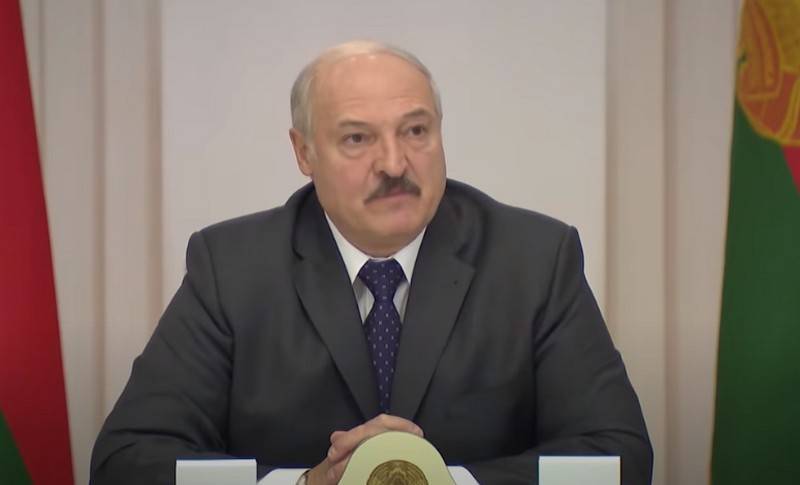 Belarusian President Alexander Lukashenko has once again called on Russia to lower prices for gas supplied to the republic. This was reported by the Belarusian media.
The Belarusian leader on Thursday, after a conversation with Prime Minister Sergei Rumas, said that the price of Russian gas for the republic should be reduced, due to the mismatch of gas prices for Europe and Belarus. According to him, Moscow sells gas to Europe at $ 70 per thousand cubic meters, while for Belarus gas is still sold at $ 127 per thousand cubic meters, and this happens in the year of the 75th anniversary of the Victory in the Great Patriotic War.
Yesterday I received information that Russia sells natural gas to Europe at this difficult time, up to $ 70: $ 65-68, but not $ 127, as for Belarus. (...) Well this is not the case, I'm not talking about the year of the 75th anniversary that Germany sells natural gas up to $ 70, as I have information, it was different there, but not $ 127, like for Belarus
- the media quoted the words of Lukashenko.
This is not the first call by the Belarusian president to lower gas prices. In early April of this year, he proposed that Moscow reduce the cost of gas to $ 40-45 per thousand cubic meters and thereby help the republic in the fight against coronavirus infection.
It should be noted that the price of gas for Belarus in 2020 was maintained at the level of the past, 2019, and amounts to 127 dollars per thousand cubic meters. The agreement was signed by Gazprom's head Alexei Miller and Belarus's ambassador to Moscow Vladimir Semashko in February this year. According to Belarusian media, in May negotiations between the parties on new gas prices may take place.