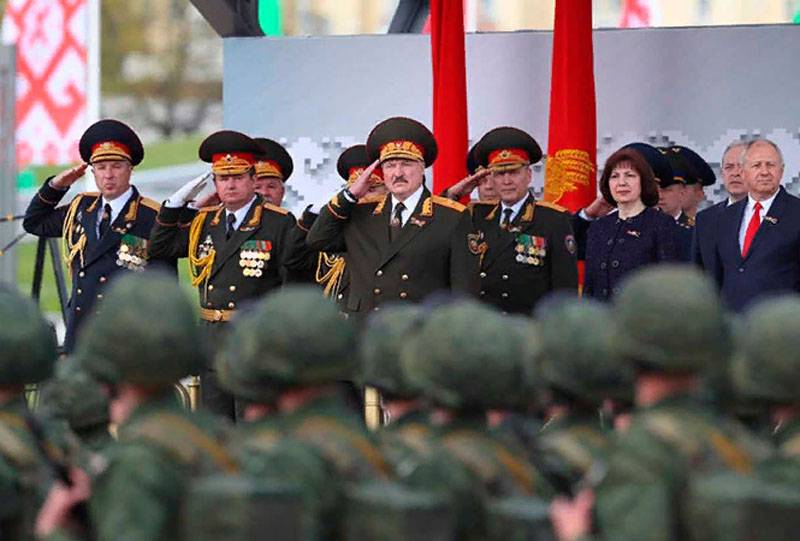 The Czech press published material in which the author (Katerina Witkova) reflects on the military parade held on May 9 in Minsk. In Aktualne, the author tells his readers that Alexander Lukashenko did not refuse to hold the parade.
From the material:
You can compare images from Moscow and Minsk. While lonely Russian President Vladimir Putin (May 9) was amid a handful of soldiers on a deserted square in Moscow, Belarus President Alexander Lukashenko stood in the stands surrounded by his generals, watching the thousands of soldiers who took part in the annual military parade in Minsk .
At the same time, the material contains a statement by Belarusian analyst Artyom Shraibman (apparently, an opposition analyst). Streibman states that for Lukashenko the parade was not so much "about Russia and Vladimir Putin, but about Belarusian politics".
The interlocutor about why Lukashenko did not cancel the military parade in the capital on May 9:
He simply could not cancel the parade, because that would undermine his own conviction that everything was going well. He himself said that if canceled, many would think that we were afraid, hid.
According to the interviewee, Lukashenko decided for himself to take full advantage of the fact that Putin postponed the parade in Moscow indefinitely:
He wanted to show that it was he who adhered to traditions. And for this, he invited Russian TV channels to Minsk. But they did not support his promise.
The material says that now that the countries of Europe and Russia are starting to gradually remove restrictive measures (quarantine, self-isolation), Lukashenko is even more confident that the model he chose turned out to be the most correct.