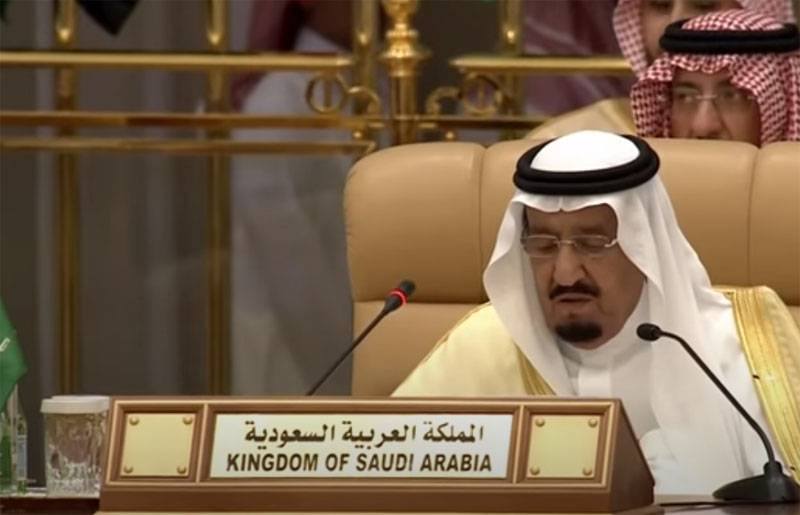 The course of the Western press on information pressure in relation to Saudi Arabia is traced. On the eve of the British "BBC" came out with material (with reference to an expert) that Saudi Arabia itself is to blame for the crisis that is now plaguing its economy. A similar opinion is held in Denmark and Germany.
Forbes comes out with material that accuses Saudi officials of the economic crisis in the country. The article in this publication is called:
"New" Saudi Arabia, where taxes are tripled and benefits are reduced
.
Authors Jim Crane and Christian Ulrichsen write the following:
Almost tax-free Saudi Arabia now risks becoming a completely different place (on the map).
We are talking about the decision of the Saudi monarchy to revise tax legislation in the direction of raising tax rates. VAT increased from 5 percent to 15.
In Saudi Arabia, a large-scale investment program Vision-2030 was suspended, against which the kingdom faced an unprecedented outflow of capital.
Forbes Analysts:
For Saudis accustomed to a one-way cash flow - from the state treasury to their wallets - these changes should seem strange. Since the 70s, monarchs have directed excess profits from the sale of oil, including to their legitimization, to service social obligations.
Now, it is claimed, everything is different. Energy subsidies are being canceled. And if earlier in Saudi Arabia the prices for natural gas, gasoline, desalinated water were "ridiculous" (by the standards of income of citizens), now they are rushing towards the world average.
Western media have written that subjects now publish portraits of King Abdullah, the predecessor of the current monarch Salman, on Twitter and other social networks. It is noted that this is "a signal to the current monarch that his predecessor cared for the people of the country more and better."
That is, there is an increase in dissatisfaction with the king's policies.
From the material:
Old state rules prohibiting "taxation without representation" are thrown out the window.
It is stated that people in the country wish for a change for the better, and so far in Saudi Arabia everything is going to deepen differentiation.