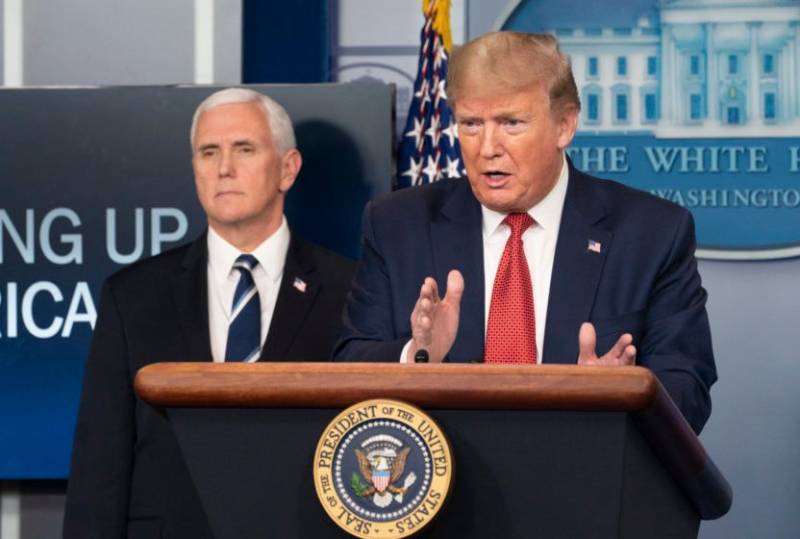 Joe Biden, who previously held the post of vice president in the United States, overtook the current president based on a survey. Most likely, Biden will become the main rival of Donald trump in the presidential election, which will be held in the US this fall.
This was reported by CNN, citing data from the rating of nationwide voter support (SSRS).
A total of 1112 people were interviewed.
The survey found that 51 percent of American citizens support US presidential candidate Joe Biden. In support of Donald trump, 46 percent of voters spoke out. Thus, the current president lags behind his rival by five percent.
It is noted that Biden is supported by the majority of black citizens, women and people over 40 years old. Trump's followers are mainly white Americans, with more young people among his supporters than among the electorate of the former vice president.
On the side of Joe Biden there are also many well-known people in the United States, including former Democratic presidential candidate Bernie Sanders, former president Barack Obama and Hillary Clinton, who previously served as US Secretary of State. However, Trump is on the side of the American working class, as well as those Americans who oppose the reception of new migrants. According to the United States, the fate of Trump in the upcoming elections may be decided by how the United States out of the situation arising from the coronavirus. The coronavirus itself, as shown by the polls, is still playing against Trump, which is what its rival Biden uses.