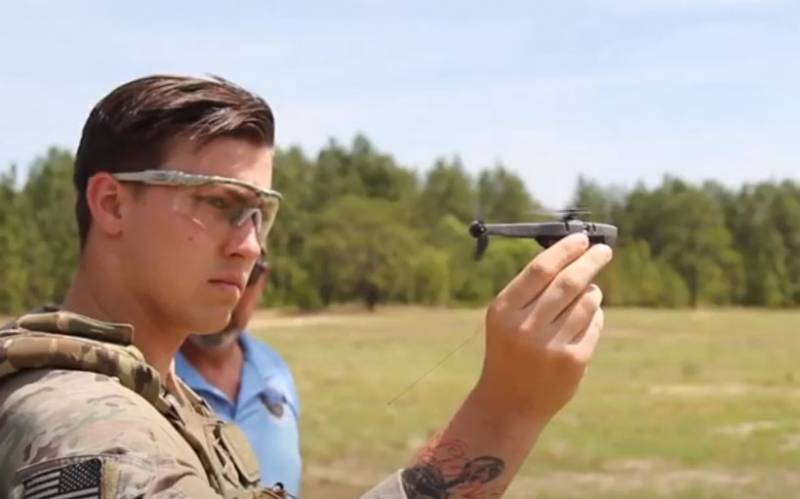 A contract was signed between the US Army and the company FLIR Systems for the supply of a new batch of Black Hornet microdrones. This is not the first delivery of such unmanned aerial vehicles to the United States military.
Deliveries are made as part of the Soldier Borne Sensor (SBS) program. Last year, the U.S. Armed Forces purchased such drones worth nearly $ 40 million. This year, the supply to the Black Hornet UAV will be more than $ 20 million.
For what the US Army such microdrones, what is the purpose of the purchase, they explain in the military department.
These drones are designed to improve situational awareness of the ground forces of the US Army. They transmit data about objects in the patrol zone or military operation.
Black Hornet is a small unmanned aerial vehicle of a helicopter type. Its mass is only 18 grams. The diameter of the main propeller of this micro helicopter is 12 centimeters.
The drone can be in the air without recharging 25 minutes. The aircraft is capable of a top speed of 20 km / h, with a range of approximately two kilometers.
The delivery set consists of two drones, a charging station and a special tablet, with which control is carried out.