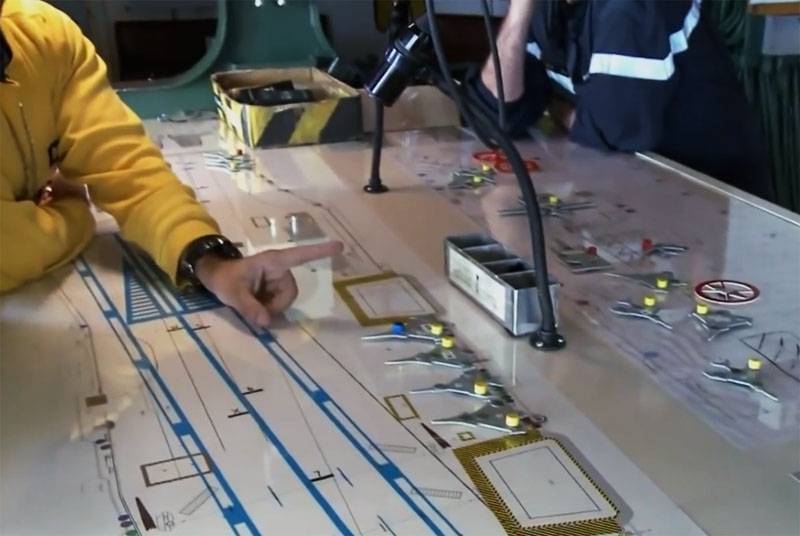 It was announced that the French President Emanuel Macron would discuss the issue of ordering a promising aircraft carrier for the country's Navy. To date, the only active French aircraft carrier is the Charles de Gaulle, which is still forced to stand in the port due to health problems among hundreds of its crew members.
The National Defense Council, whose meeting is scheduled for June of this year, is going to discuss the possibility of ordering a nuclear aircraft carrier with a displacement of up to 75 thousand tons. For comparison: the total displacement of Charles de Gaulle (also nuclear) is 42 thousand tons. And the total displacement of the American aircraft carrier Theodore Roosevelt is about 97 thousand tons. It turns out that the desired French Navy aircraft carrier - something in between (displacement) between these aircraft carriers.
The first hearing on this issue took place in February. Then the ministerial investment committee met. The Minister of Armed Forces of France Florence Parley announced that she intends to support the initiative of the Navy to order a promising nuclear carrier. Now they are going to enlist the support of the president of the country.
In the ministry of the armed forces of France:
Initially, we proceeded from the idea of ​​acquiring an aircraft carrier with conventional engines. But now we are considering a ship with a nuclear power plant as a more suitable option.
It is noted that this will increase the autonomy of the warship, will make it possible to carry out long voyages with fewer calls to certain ports.
At the same time, the ministry cannot yet concentrate on the question of why the Navy is the second aircraft carrier, if the operation of Charles de Gaulle in France itself raises a lot of questions. There were assumptions about what could not have done without "recommendations" from Washington, who would like to arrange the delivery of the French F-35B carrier-based fighter aircraft.