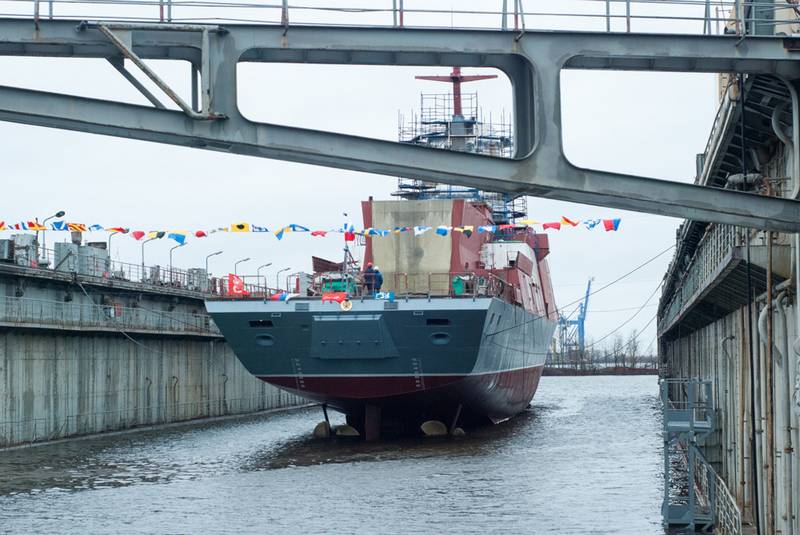 The shipbuilding industry in Russia has returned to normal operation. The shipyards Severnaya Verf and Sredne-Nevsky Shipbuilding Plant (SNSZ), located in St. Petersburg, announced the transition to a regular mode.
According to a report by Severnaya Verf, the plant returned to normal operation on Wednesday, May 13. The company lifted age restrictions, but the safety requirements in the prevalence of coronavirus remained.
We are in full operation mode. There are no age restrictions, but the requirements to use protective equipment and maintain a distance, of course, apply. We have very few employees on a remote site, so we can say that almost the entire plant left
- stated in the press service of the Severnaya Verf shipyard.
The Sredne-Nevsky Shipbuilding Plant (SNSZ) returned to normal operation on Tuesday, May 12. At the same time, part of the employees, mainly all office services, continue to work remotely, production has returned to normal mode. Work is organized in compliance with security measures.
We partially work remotely, that is, all office services work remotely. Continuous production facilities operate in accordance with safety standards.
- According to the press service of the SNSS.
Earlier, the resumption of work in normal mode was announced in the press service of JSC Baltic Shipyard Yantar, located in Kaliningrad.
Amber "began to work normally again on May 12. This decision was made by the plant's management in order to fulfill the production plan and the main tasks of the enterprise for this year
- stated in the press service of the enterprise.
It is reported that Severnaya Verf is first of all preparing for delivery the frigate of project 22350 Admiral Kasatonov, which is at the final stages of testing, two minesweepers of project 12700, Georgy Kurbatov and Anatoly Shlemov, are at different levels of readiness at the Shipyard, and Yantar is currently working on preparations for the transfer to the Navy of the BDK project 11711 Petr Morgunov, in addition, two BDKs of the modernized project 11711 are under construction, and work continues under the Indian contract for frigates of the 11356 project.