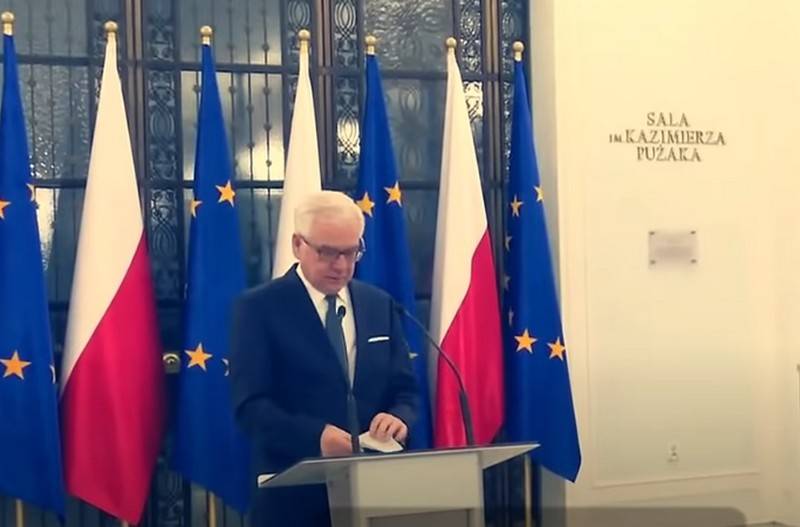 Poland does not agree with the position of Germany, which declared the German fascists sole responsibility for the outbreak of World War II. This was stated in the press service of the Polish Ministry of Foreign Affairs, RBC reports.
In the Polish Foreign Ministry, the position of Germany on the sole fault of the Nazis for the outbreak of World War II was called simplified. According to Polish diplomats, along with Germany, the Soviet Union is to blame for the outbreak of war, and without mentioning the "guilt of the USSR" the whole will not be open "
historical
truth".
Thus, Warsaw reacted to an article by German Foreign Minister Heiko Maas and Director of the Institute of Contemporary History, Andres Wirsching, who claimed that the National Socialist Third Reich regime was the only culprit in starting the war.
Most historians who have carefully examined historical documents (...) agree that in the absence of the adoption of the Molotov-Ribbentrop Pact and its secret protocol (...) the war would not have started
- stated in the Polish Foreign Ministry, adding that Nazi Germany and the Soviet Union divided Europe into spheres of influence.
In addition, Warsaw once again accused the USSR of repressing the Polish people.
Russia has repeatedly declared the inadmissibility of statements of this kind made by Poland. Arguing that the Soviet Union is the culprit in the outbreak of World War II, the Polish authorities for some reason are bashfully silent about the fact that, in fact, until 1939 Poland was an ally of Germany and participated in the treacherous occupation and dismemberment of a sovereign state - Czechoslovakia.