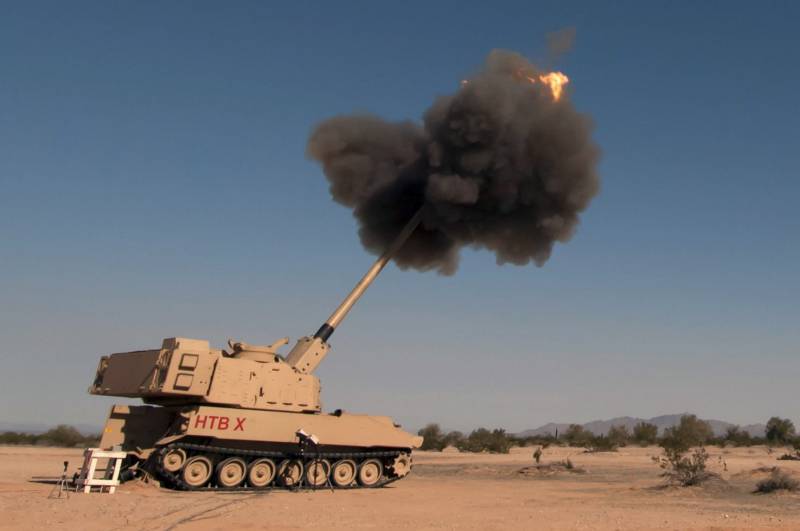 The American cannon artillery will soon receive a new active-rocket projectile. According to the press service of Raytheon Missiles & Defense, the company and the US Army have signed a contract for the development and production of the XM1155 projectile.
The development of the projectile will be carried out as part of the program for creating a promising artillery complex with increased firing range ERCA (Extended Range Cannon Artillery - "Barrel Artillery with Long Range"), launched in 2015. Previously, the XM1113 guided missile projectile was launched for testing as part of the program. This product is a 155 mm caliber ammunition with a high-explosive fragmentation warhead and its own solid-fuel engine. Management and guidance is carried out through an inertial and satellite navigation system, as well as using aerodynamic rudders.
XM1155 will be a 155 mm caliber artillery shell with a ramjet engine. It is known that the Dutch company Nederlandse Organisatie voor Toegepast Natuurwetenschappelijk Onderzoek (TNO) will design the engine for the shell, and Raytheon integrates the engine with the shell of the shell, creates a guidance system, warhead and other components.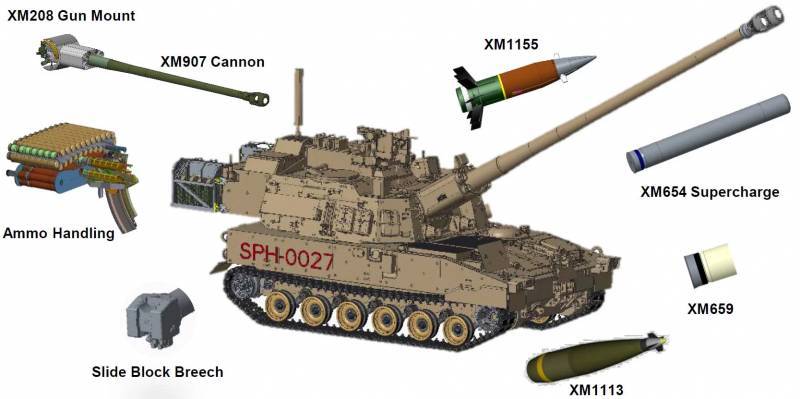 It is planned that the new projectile XM1155 will be able to hit mobile and stationary targets on land and at sea. It will be intended for use by both promising guns and existing self-propelled guns. It is assumed that the use of a new projectile will allow the artillery to hit targets at ranges of over 100 km.