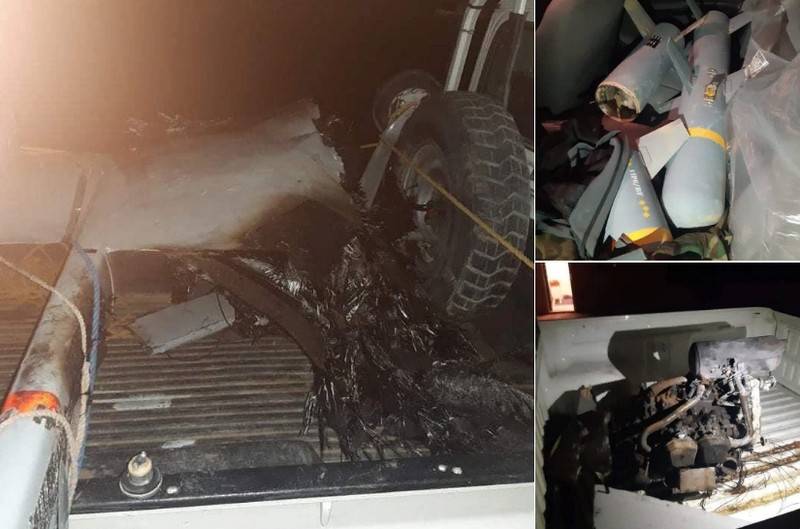 Turkey has lost another drone. The defeat of the UAV Bayraktar TB2 was reported by the press service of the Libyan National Army.
According to the report, the Turkish UAV was shot down by fire from the Libyan National Army (LNA) Khalifa Haftar's air defense units. At the same time, it is not reported by what means the UAV was hit, however, some sources claim that the UAV was hit by the Pantsir-C1 air defense system delivered to Haftar from the United Arab Emirates.
The Turkish apparatus itself crashed to the ground south of the city of Beni Walid. Photographs of the wreckage and means of destruction became evidence of the defeat of the Turkish UAV
drone
, which appeared on the LNA page on Twitter.
The total number of Bayraktar TB2 UAVs lost by Turkey in Libya is not precisely determined. According to some sources, the downed UAV is the 14th, according to others - almost the 30th, the downed UAV. The Turkish military knows the exact number, but they are not going to publish this information. Earlier it was reported about the deployment of 20 UAVs Bayraktar TB2 in Libya, but this number could have changed more than once.
Turkish drones are actively used to support units of the Government of National Accord Faiz Saraj, with whom Erdogan concluded an agreement on military cooperation.