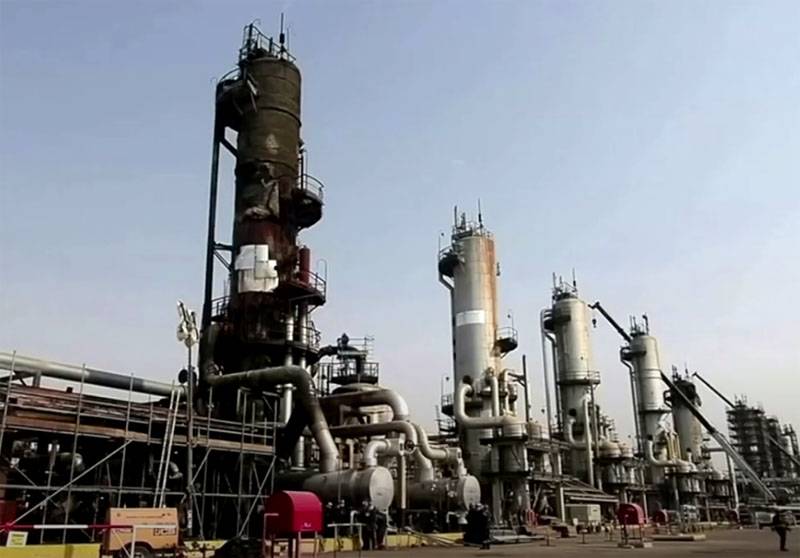 Specialists of the International Monetary Fund made a forecast about the economic balance of Saudi Arabia. It is noted that, according to the results of the current year, the Saudi budget deficit will be at least 62 billion dollars. This is more than 8% of the country's GDP.
According to IMF estimates, in order to reduce the budget deficit to zero, Riyadh would need an average oil price of $ 76 per barrel this year. Experts believe that this level of oil prices in 2020 is not achievable.
Saudi Arabia's foreign exchange reserves have declined to a minimum since 2011. Keeping the exchange rate at fixed levels eventually led to the fact that foreign exchange capital began to leave the country.
It is noteworthy how the European press reacts to the situation in Saudi Arabia. So, the large Danish publication Berlingske writes:
The budget deficit can reach a value of 10%. But the Saudi authorities themselves are to blame. The fact that state revenues have fallen sharply is not so much to blame for the coronavirus crisis as an unsuccessful attempt to gain market share. This is Saudi Arabia in March and April sent the price of oil to a financial hole. With its 18% proven global oil reserves and 10% of global production - an irresponsible move.
Danish expert Ulrik Harold Be says that now the monarchy has to make unpopular decisions within the country.
So, the VAT bar has already been raised three times, which is a blow to doing business. The tax rate for a long time was 5%, now the Saudi authorities raise it to 15%.
Ulric Harold Be:
This affects both the general population and prestigious long-term projects. In turn, this can lead to even greater shocks.
The British BBC quotes Gulf countries specialist Michael Stevens as saying:
The economy of the (Saudi) kingdom is in terrible condition, and it will take some time to restore normal life.
The British media noted that the loss of international trust after the removal of journalist Jamal Khashoggi adds to the problems of Riyadh.