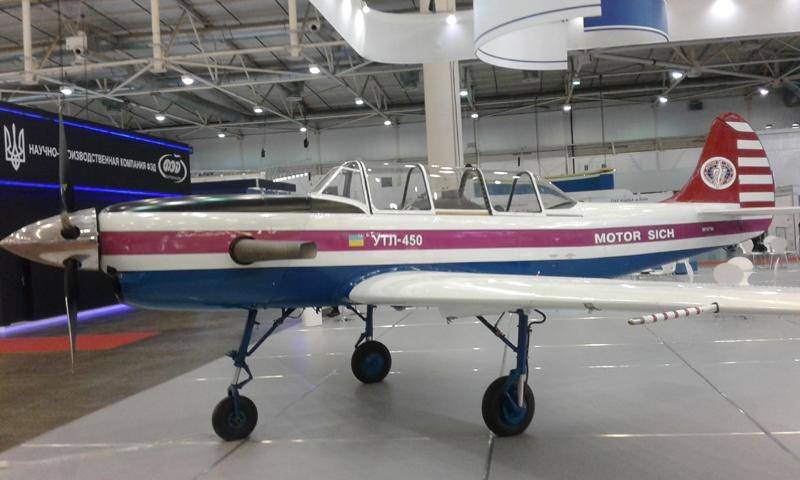 In Ukraine, a new training aircraft for training pilots. According to Ukrainian media, on May 5, 2020, the UTL-450 aircraft first left for the runway.
As explained in the press service of Motor Sich, the new UTL-450 training aircraft is a thoroughly repaired and modernized Soviet Yak-52 aircraft with installed Ukrainian AI-450C turboprop engine and a 5 variable pitch MTV-5 rotor propeller . For the first time the aircraft was shown at the exhibition "Aviasvit XXI - 2016" in October 2016 in Kiev. As stated, the aircraft is intended for training pilots.
The unique light aircraft UTL-450 began to pass tests - such a winged machine has no analogues in Ukraine, and should become a universal training apparatus
- said the president of Motor Sich JSC Vyacheslav Boguslaev.
According to the president, negotiations are already underway with the Ministry of Defense of Ukraine to use this aircraft not only for the initial training of pilots, but for pilots to use weapons. However, he did not explain what weapons they intend to install on the UTL-450.
The first tests of the new aircraft were carried out on the ground, without taking off into the air. During the tests, the operation of the engine and other aircraft systems and devices was checked, after which runway runs were carried out. Further plans for testing the UTL-450 have not yet been reported.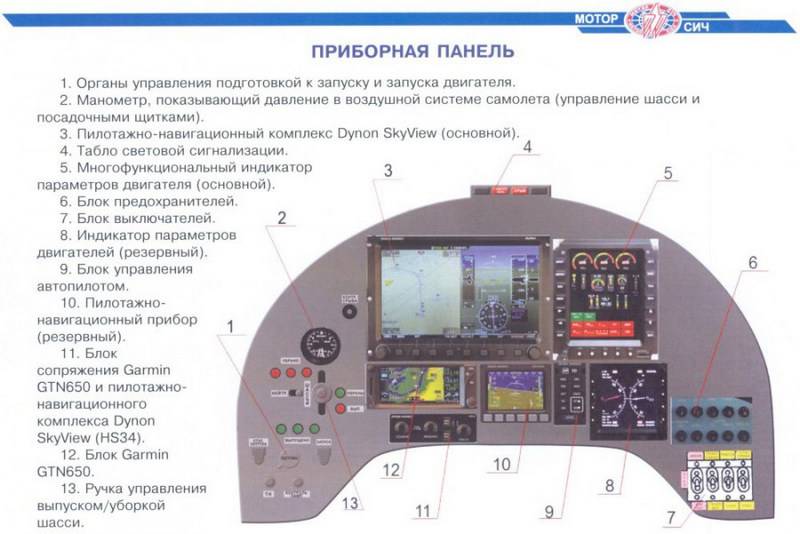 According to the declared characteristics, the empty weight is 900 kg, the maximum take-off weight is 1315/1500 kg (aerobatic / multi-purpose category), the maximum horizontal speed is 350 km / h, the maximum flight range with 10% fuel reserve is 650 km, and the maximum range flight with an additional fuel reserve - 2890 km, practical ceiling - 9000 m