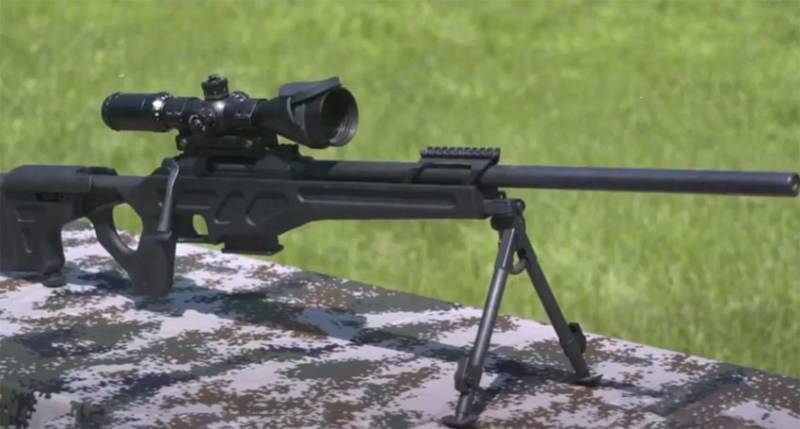 China touched on the topic of improving the effectiveness of small arms
weapons
. In particular, we are talking about creating a CS-LR4 sniper rifle under a cartridge of 7,62x51 mm caliber. Ammunition, as you know, has a nomenclature of .308 Win or 7,62 × 51 NATO, which indicates the western origin of the concept of its caliber.
In China itself, it is noted that the production of cartridges of precisely this caliber has been established in the country. Causes are also called. So, in the military-thematic section of the Sohu portal, it is stated that the transition of the rifle from NORINCO in this case to a caliber of 7,62x51 mm is due to the fact that the "Soviet version" of 7,62x54 mm, used earlier, is "morally obsolete."
From the material about the Chinese transition to 7,62x51 mm:
The 7,62x54 mm variant was created back in tsarist Russia. Soviet gunsmiths also decided to take it as a basis. But today we can say that 7,62x54 mm R has relatively low ballistic characteristics.
In China, it is noted that small arms chambered for 7,62x54 mm will be discontinued, and existing ones will probably be transformed into 7,62 × 51 NATO ammunition.
Chinese TV:
At present, China launched the production of DFL3 bullets and their improved version of DFL3A for sniper weapons. These are bullets with a brass shell. There are options for using steel. In the first case, there may be a problem with the mass production of such bullets, since in China there are few copper mines, and copper itself is in demand in high-tech industries.
It is noted that the production in China of weapons for a caliber of 7,62 mm "marks the return to service of medium-caliber weapons and at the same time high practicality and efficiency."
Also added is the expansion in China of the niche of modular weapons - small arms under cartridges of several calibers.
Returning to the CS-LR4 rifle - its length is 1100 mm, magazine capacity - 5 rounds, type - manual reloading with a rotary shutter. It is noteworthy that there are no open sights on it. Installation of various optical sights is proposed.