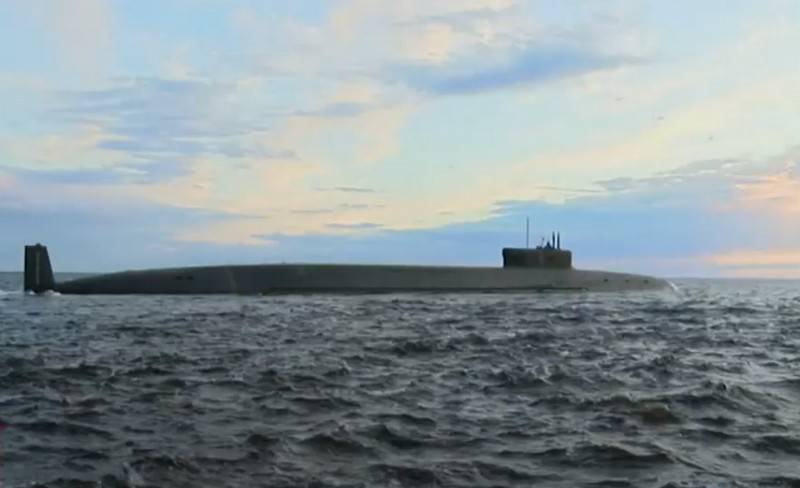 Nuclear submarine strategic missile cruiser Project 955A (code "Borey-A") "Prince Vladimir", planned for transfer to the Naval
fleet
, went to control tests. This was reported by TASS with reference to a source in the military-industrial complex.
According to the source, the underwater cruiser went for control tests before being handed over to the customer. On Tuesday, "Prince Vladimir" left Severodvinsk to the White Sea, where a final check of the operation of all mechanisms, devices and devices of the lead ship of the Borey-A project will be carried out at the ranges of the Northern Fleet. The timing of the tests are not reported, but earlier there was information that the APRKSN will become part of the Navy at the end of May this year.
"Prince Vladimir" left on Tuesday from Severodvinsk to the White Sea for control tests, the results of which will decide on the introduction of a submarine in the Navy
- said the source.
In the first decade of this month, it was reported that on the submarine cruiser "Prince Vladimir" the deficiencies identified during the December tests were completely corrected and he was ready for transfer to the Navy.
Strategic nuclear project "Prince Vladimir" of the modified 955A Borey-A project was laid down at Sevmash in Severodvinsk on 30 on July 2012 of the year, and the conclusion from the workshop took place on November 17 of 2017 of the year. The Borey-A project is distinguished by less noise, more advanced systems of maneuvering and retention at depth, as well as control
weapons
.
Currently, four more serial ARPKSNs of this project 955A are under construction at Prince Oleg (officially laid down on July 27, 2014), Generalissimus Suvorov (laid down on December 26, 2014), and Emperor Alexander III (laid down on December 18, 2015 years) and "Prince Pozharsky" (laid down December 23, 2016).
To date, the Navy has three 955th-generation nuclear missile submarines of Project 4 (Borey), strategic missile cruisers Yuri Dolgoruky, Alexander Nevsky and Vladimir Monomakh.