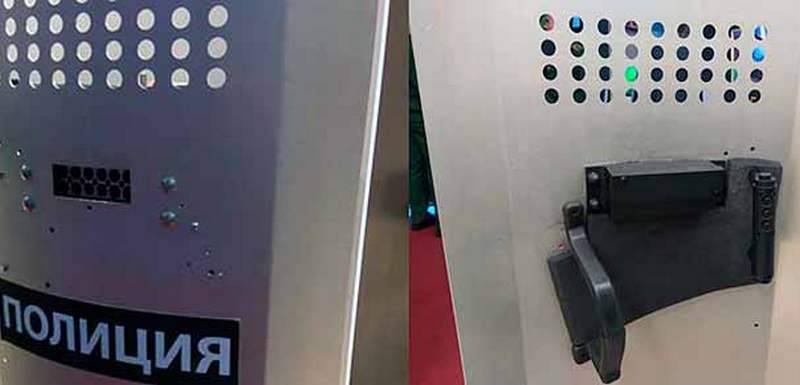 Russian security forces may soon be armed with a shooting shield. As stated in Rostec, experts included in the structure of the state corporation "Research Institute of Applied Chemistry" (NIIPH), began testing the shooting shield "Legion".
As Artem Muranov, deputy managing director of NIIPH for civilian products, military-technical cooperation and marketing, explained, NIIPH had previously developed a non-lethal Legion shooting shield for use by law enforcement agencies. The shield was mainly supplied abroad, it was shown a great interest in Southeast Asia and the USA, now they are interested in the shield in Russia.
There is a typical product (shield - approx.) That we have developed, which is exported. In the interests of the internal customer, we are now conducting a set of tests. Depending on the wishes of the customer, according to the test results, if necessary, we can modify it
- he said.
The Legion shooting shield was developed in 2016 on the basis of the Osa limited-edition firearm. A special module for 12 cartridges of non-lethal action is built into the shield. Shooting is carried out by pressing a special toggle switch located on the handle of the shield on the inside. The module can use cartridges of traumatic, light-sound and irritating effects, the choice of ammunition can be done using the toggle switch.