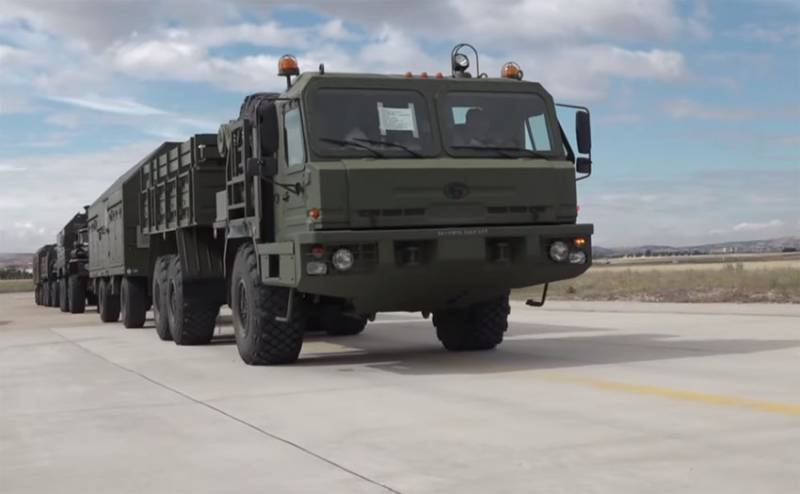 Turkish media cite statements by the leader of the Vatan party (Rodina) Dogu Perinchek, who commented on the statements of several Turkish politicians about the Russian S-400 air defense systems. This is primarily about the statements of the opposition Turkish circles, actively involved in the process of criticizing the acquisition of anti-aircraft missile systems from Russia. In particular, it was stated that "with these funds, Turkey could improve the health care system and acquire remedies during the epidemic."
Opposition:
Why are they (S-400 air defense systems) generally needed if they are not activated. They will turn into scrap metal for $ 2,5 billion.
Dogu Perincek called such statements populism of pure water. Channel "Bursa" quotes his words that he is closely watching the discussion of the purchase and deployment of S-400 in Turkey.
The politician noted that the development of any areas in the country is impossible without increasing the level of security.
Perincek:
In a country where there is no security, there can be no economy. And if we fail in the Eastern Mediterranean, south of our borders, all our security will collapse along with the resources spent.
The head of the Rodina Turkish party said that Ankara acquired the S-400 air defense system from Russia after well-known events related to the attempted coup.
Turkish politician:
But the threat to us comes not only from American forces, but also from Israel east of the Euphrates. There is a threat in the east of the Mediterranean Sea. USA, Israel, Greece, South Cyprus - they have united and conduct military exercises against us.
Dogu Perinchek added that there are countries that impede the implementation of the agreement as part of the operation of the Turkish Stream gas pipeline in the Black Sea region.
Politician:
Wherever we look, we see the American and Israeli threats. Therefore, the S-400 is our strategic asset.