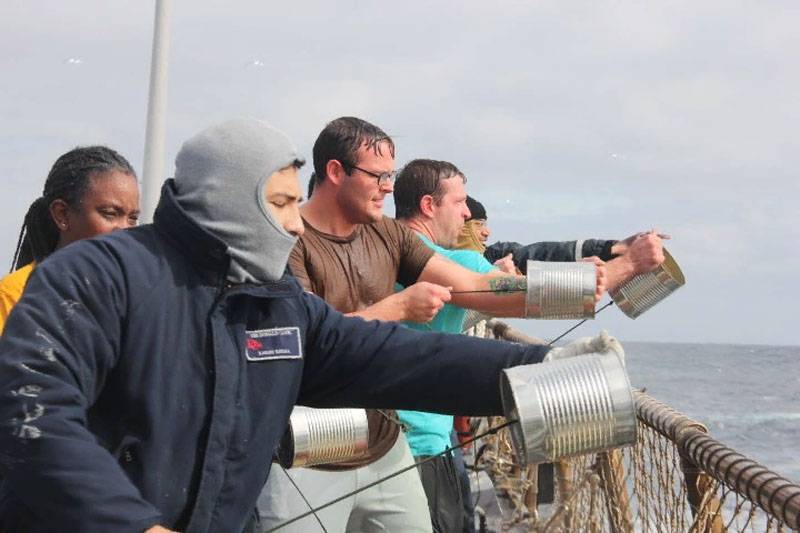 American destroyer URO "Donald Cook", relating to the 6th
the fleet
The United States crossed the Arctic Circle during ongoing Arctic maneuvers as part of a group of warships.
Recall that some time ago, "Donald Cook", along with several other ships of the US Navy and the British Navy conducted anti-submarine exercises near the sea borders of Russia - in the Norwegian and Barents Seas.
The photos from the destroyer deck that appeared on the network initially puzzled American users. Then came the clarification.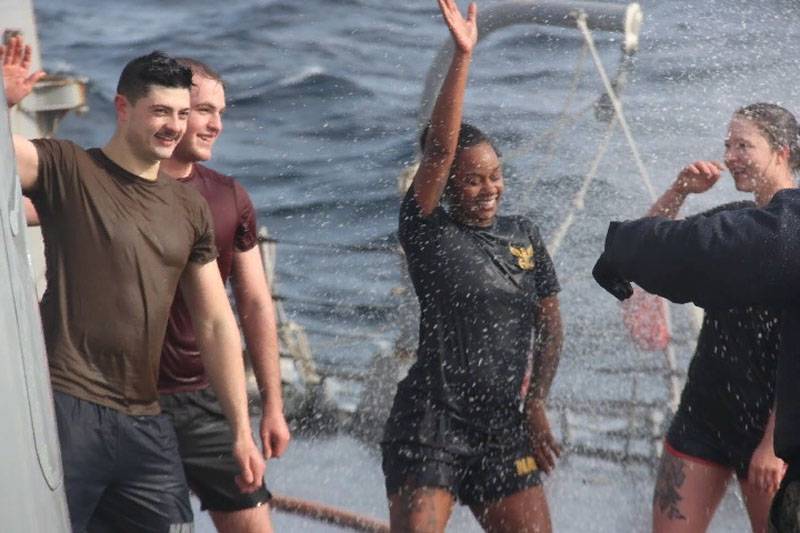 As can be seen from the photographs published on board the US Donald Cook destroyer, the passage through the Arctic Circle turned out to be very cheerful. The press service of the U.S. Navy reports that for members of the crew who made such a transition for the first time, a dedication ceremony was held, including with dousing with seawater. The ceremony, translated into Russian, sounds like "Blue Noses."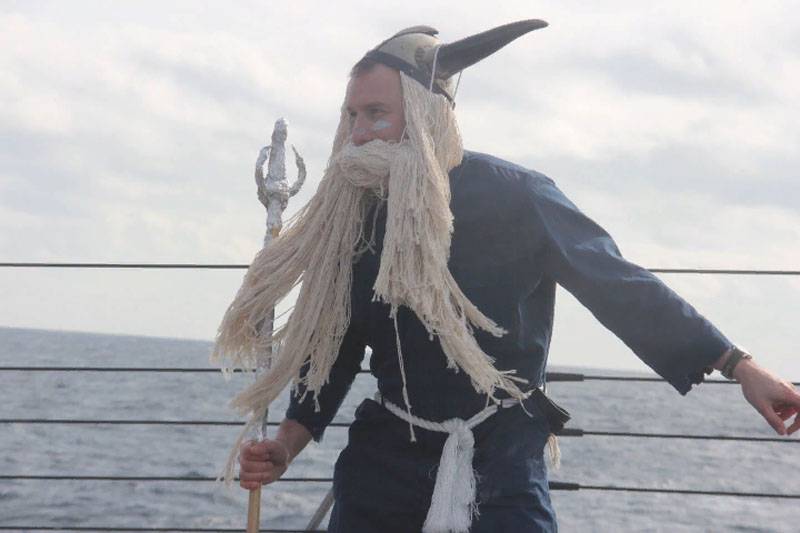 Lifeboats were placed on the deck, which were also filled with ice water. In it the rite of "initiation" took place in the sailors who crossed the line of the Arctic Circle for the male crew.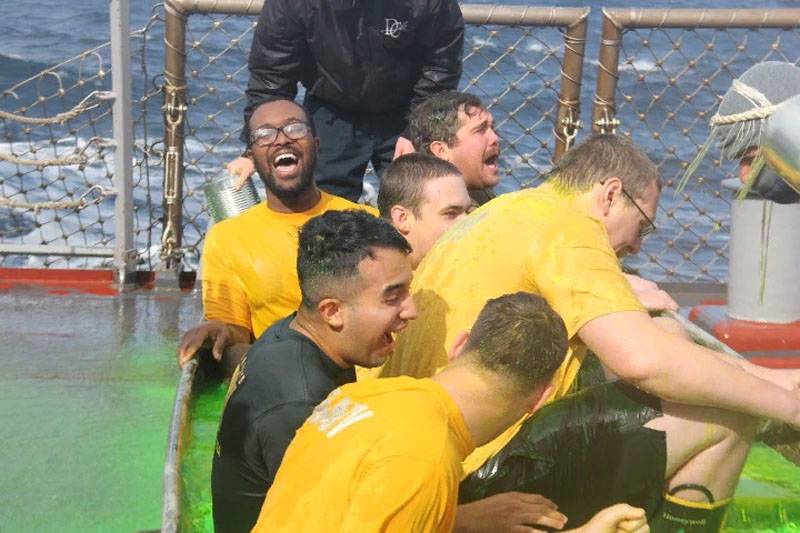 US users asked the U.S. Navy if such amusements on a warship could ultimately adversely affect the health of sailors? While the press service of the Navy leaves these questions without comment.
About when and where the Arctic mission of the American ships Donald Cook and Porter will end, has not yet been reported.
For reference: The Arctic Circle corresponds to the latitude 66 ° 33′44 ″. The region of the globe located north of this latitude is called the Arctic.