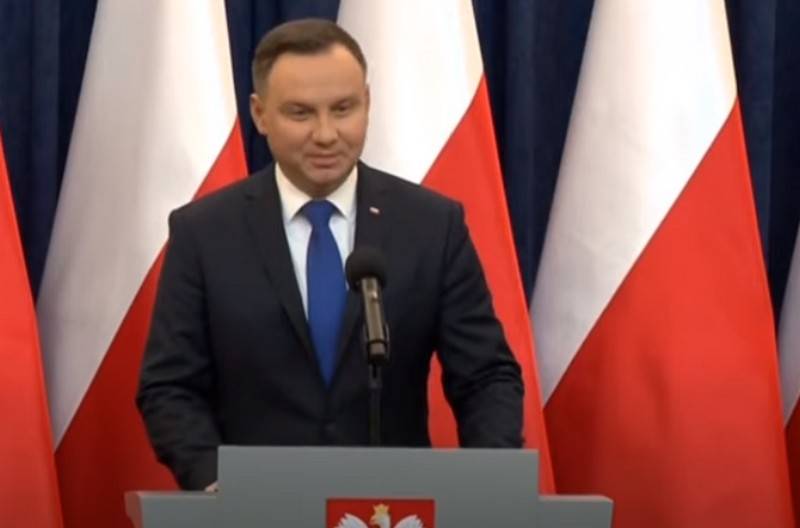 The main threat to Poland is Russia. This statement is spelled out in the new National Security Strategy of the Polish Republic, signed by President Andrzej Duda. The ceremony was held in the presidential palace and was widely covered by local media, including television and network broadcasts.
The head of the Polish state, Andrzej Duda, on Tuesday, May 12, signed the new Polish National Security Strategy. According to the authors of the document, the main threat to the Polish republic is the policy pursued by the Russian authorities. To mitigate this threat, it is proposed to strengthen ties with the EU and NATO, as well as increase Poland's military spending to 2,5% of GDP.
The most serious threat is (...) the policy of the authorities of the Russian Federation, which is implemented using military force
- the document says.
As explained by the head of the National Security Bureau, Pavel Solokh, they came to the conclusion about the "Russian threat" for Poland in Warsaw by conducting a "detailed analysis of Russia's actions." In addition, Warsaw supports the position of NATO, for which Russia is also a major threat.
External threats are unchanged. The main one is the consequences of Russia's aggressive policy.
- he said.
Also in the new strategy, the place went to China, "which entered into a confrontation with the United States." It is noted that Poland and "other European countries" should take a single position and support their partners and allies from across the ocean.