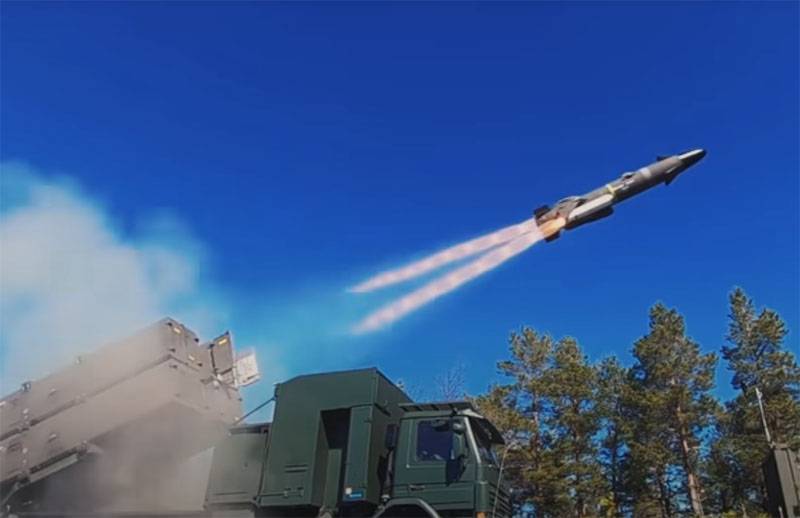 The Swedish military conducted joint fire with anti-ship missiles from land, sea and air. The exercises were sudden, without prior notice to the participants.
As can be understood from the video shot by the Swedish military, at least six RBS-15 anti-ship missiles were used. The missiles were launched in two salvos from the coastal launcher, the JAS 39 Gripen fighter and from the side of the Visby-type corvette.
The Swedes tested and tested in practice the ability to repel ship attacks in the Baltic Sea.
The anti-ship missile RBS-15, which was used during the exercises, is manufactured by the Swedish company Saab.
It should be noted that exercises were conducted during the coronavirus epidemic. One of the goals of the maneuvers was to demonstrate that the Swedish army is always ready to defend the country's territorial integrity even in a situation where part of the armed forces supports the population and helps the healthcare system fight the spread of COVID-19 infection.
The shooting fits into the policy pursued by Stockholm to strengthen measures to protect against a potential threat, which in the opinion of the Swedish leadership, represents Russia. After the annexation of Crimea to Russia in 2014, Sweden decided to increase defense spending, accelerate the modernization of the armed forces, as well as to increase the size of the army and restore conscription.