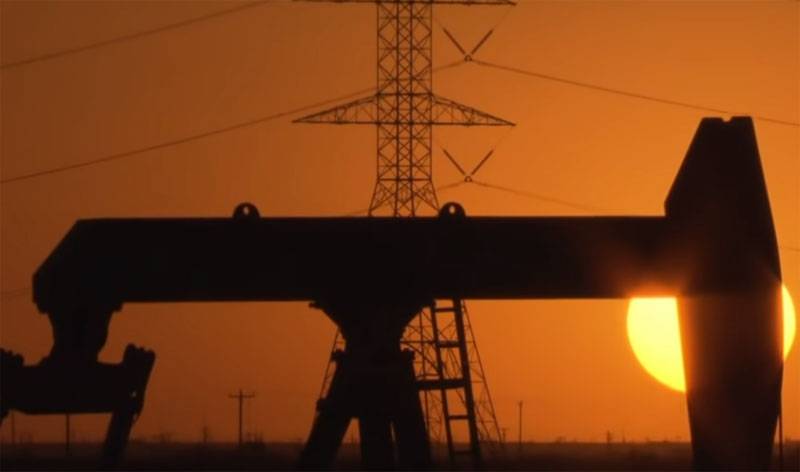 Saudi Arabia decided to switch to an oil policy that is diametrically opposed to that operated by Riyadh before the new OPEC + deal. If a month or two ago, Saudi Arabia increased oil production at an incredible pace, which led to lower prices for "black gold" to waste levels, now Riyadh is "ahead of the rest" to reduce production volumes.
The kingdom announced a reduction in production by an additional 1 million barrels per day in June. Total production will be reduced to 7,5 million barrels per day. This is about 40% lower than the April figures for Saudi production. And this is a record reduction.
AxiCorp spokesman Steve Innes calls Saudi Arabia's move "very far-sighted." According to him, "additional voluntary reduction in production volumes" will accelerate the process of restoring balance in the global oil markets.
In addition to Saudi Arabia, Kuwait and the UAE decided to go for additional reductions. These two countries will further reduce production by 180 thousand barrels per day.
It is noted that the reduction is supported by Kazakhstan. In the largest fields of Kazakhstan, including Tengiz, the reduction in the period from May to June will be 22 percent.
Against this background, oil prices, after some fall, again crawled up. Barrel brand Brent is trading at 29,7-30 dollars.
Experts believe that the main factor in a certain stabilization was the decision of Saudi Arabia. At the same time, it is assumed that Saudi Arabia was forced to revise the policy of uncontrolled increase in production. In the United States, it was believed that Riyadh was trying to gain control of new markets with such steps, which Washington did not plan.