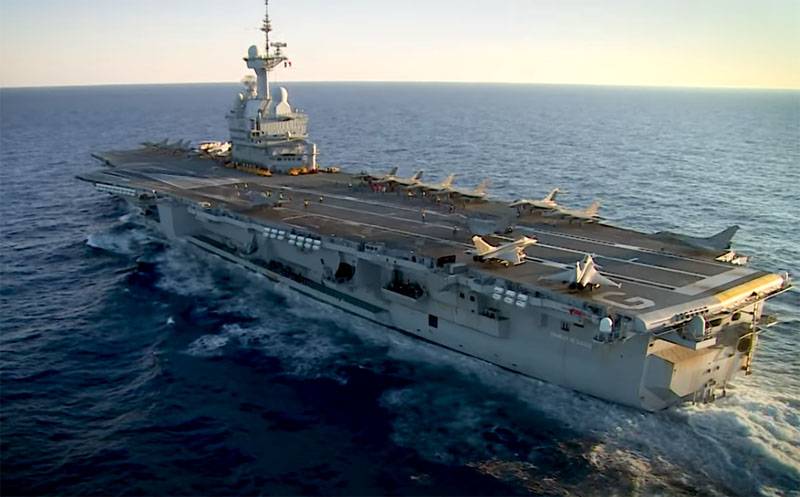 The Ministry of Armed Forces of France publishes a statement that the French aircraft carrier Charles de Gaulle will be subjected to large-scale disinfection. An option similar to the one that is already being implemented at the US military base on the island of Guam with respect to the US Navy aircraft carrier Theodore Roosevelt was selected.
Minister of the Armed Forces Florence Parley:
We are also starting investigations into how it turned out that up to two-thirds of the aircraft carrier's crew were infected.
According to the minister, the coronavirus probably "penetrated" the aircraft carrier in mid-March, when the warship was in the port of Brest in the west of the country. They will find out the circumstances of infection and the spread of infection.
Florence Parley announced the fact of untimely reporting of problems on board the ship of the French Navy. According to the Minister of Armed Forces, the command and medical services of the Charles de Gaulle aircraft carrier were probably "overly confident in the ability to cope with the coronavirus."
"Charles de Gaulle" - the only currently operating aircraft carrier of the French Navy. It was put into operation in 2001. At the same time, its construction began in 1989. The total displacement of the warship is 42 thousand tons. The course is provided by two K15 nuclear reactors. The crew of an aircraft carrier can be (together with an air group) about 2000 people. At the time the disease began to spread, there were about 1600 people on board the ship. Some time ago it turned out that 1082 sailors of a French aircraft carrier had caught the infection.