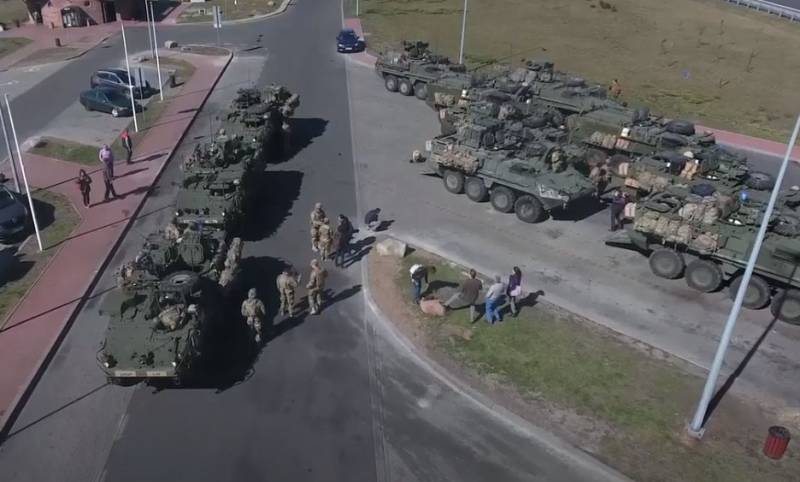 It became known about the beginning of the intelligence exercises of the American and British units in northeastern Poland. According to the latest information, units of the 2nd cavalry (motorized) regiment of the US Army take part in the exercises, together with groups of British troops. Maneuvers are part of the NATO Advanced Frontline Presence program (in Eastern Europe).
The exercises are held in the town of Bemowo Piskie of the Warmian-Masurian Voivodeship. About 1,5 km in a straight line from the vicinity of this town with a population of less than 60 people (formerly Schlagakrug - Germany, East Prussia) to the Russian border (Kaliningrad region).
The Warmian-Masurian Voivodeship adjoins the so-called Suvalk Corridor - a section of the Polish-Lithuanian border from Belarus to the Kaliningrad region of the Russian Federation and directly borders with the same western region of Russia.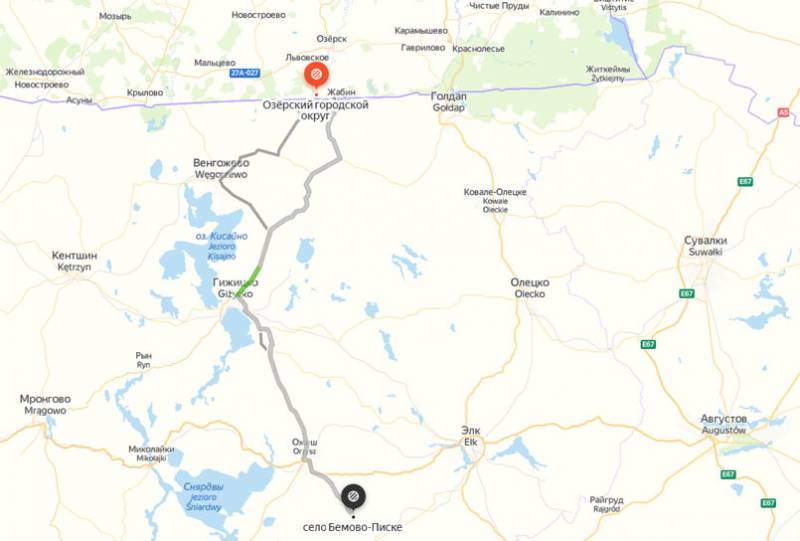 Earlier in Poland and Lithuania it was constantly said that the Suwalk Corridor "is one of the most vulnerable NATO territories in the east."
NATO says that a mission called "Advanced Frontline Presence" was deployed in the Baltic countries and Poland "after the Russian invasion of Crimea." In this regard, the new intelligence exercises, apparently, must be connected with the activities of the North Atlantic military bloc in the Russian direction.
At one stage of the exercise, the US-British contingent conducted reconnaissance in battle, several units took up positions in the forest, "taking control of several directions for the possible movement of enemy equipment."