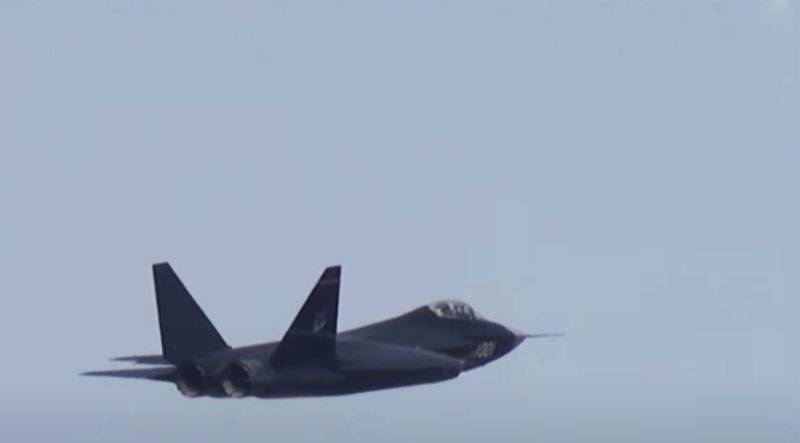 The Chinese media decided to compare the 5th generation fighter aircraft made in China. These are the combat aircraft J-20 and J-31. Moreover, the J-20s are already in service with the PLA Air Force, but there are still problems with the introduction of the J-31. It should be recalled that the J-31 in China is primarily positioned as a future deck aircraft
aviation
.
Chinese expert Hu Mikai claims that now we can name the aspect in which the J-31 is superior to the J-20 fighters. This aspect is the use of titanium alloy.
Hu Mikai:
And although the J-31 has not yet officially entered service, it is a very advanced fighter. Currently, the proportion of titanium alloy FC-31 (also known as J-31) has reached 25%. This is higher than the J-20. The American F-35 uses 27% titanium, while on the F-22 the proportion reaches 41%! The titanium alloy is both light and heat resistant. Its use allows aircraft units to withstand significant loads when flying at high speed for a long time.
It is stated that the J-31 in one of the parameters (and this is precisely the percentage of titanium alloy use) "came close to the F-35."
The author notes that China holds one of the leading places in the world in terms of titanium reserves. In the publication of the mentioned author, the estimate is as follows - 28,9% of the world's titanium reserves are concentrated in China.
The author writes that soon the J-31 can go on to test weapons.
From the statement:
The Chinese Navy is eager to acquire a fifth-generation stealth fighter. It is potentially the foundation for our future aircraft carriers.
Recall that the J-31 is going to be placed on Chinese aircraft carriers Type003 and subsequent ones with a flat deck (without a springboard).