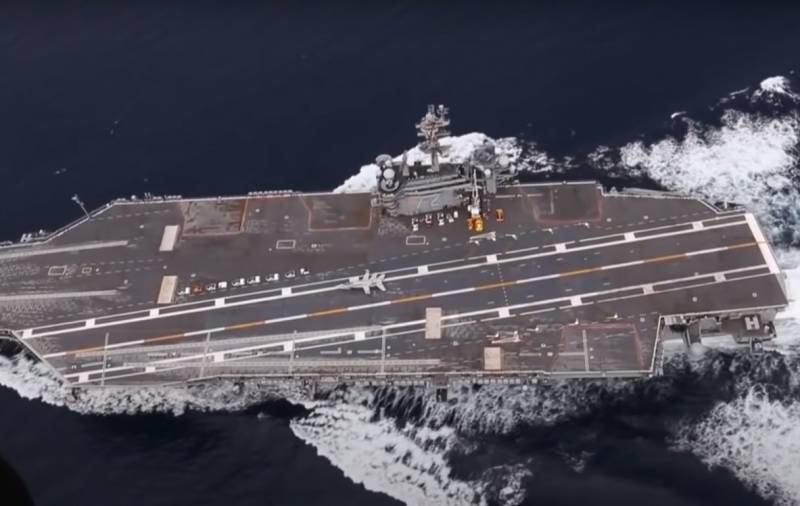 Aircraft carriers - an essential component of combat power
fleet
probable adversary. Since Russia currently has only 1 aircraft carrier and it is being repaired, the question of how to hit enemy aircraft carriers remains extremely relevant.
Are American aircraft carriers invulnerable?
There is no doubt that a carrier can be sunk by a missile with a nuclear warhead, but in modern wars, a nuclear
weapon
not used (even in tactical execution).
Military
история
The twentieth century knows examples where surface ships and submarines managed to sink enemy aircraft carriers, however, these cases occurred during the Second World War, when aircraft carriers and the ships placed on them
aviation
have not yet possessed such power and ultramodern means of detecting and hitting targets, as today. So, the last aircraft carrier that sank as a result of an underwater attack was the Japanese ship HIJMS Shinano, which was hit by a torpedo in November 1944.
In modern conditions, according to military experts with extensive experience in the Navy, one ship or one submarine is not able to complete the task of destroying an aircraft carrier of the US Navy. Theoretically, everything can be, but the probability of successful completion of the task by the forces of one ship or submarine tends to zero. Therefore, for the successful struggle with enemy aircraft carriers, it was recommended to create a grouping that includes surface ships, submarines, and naval aircraft.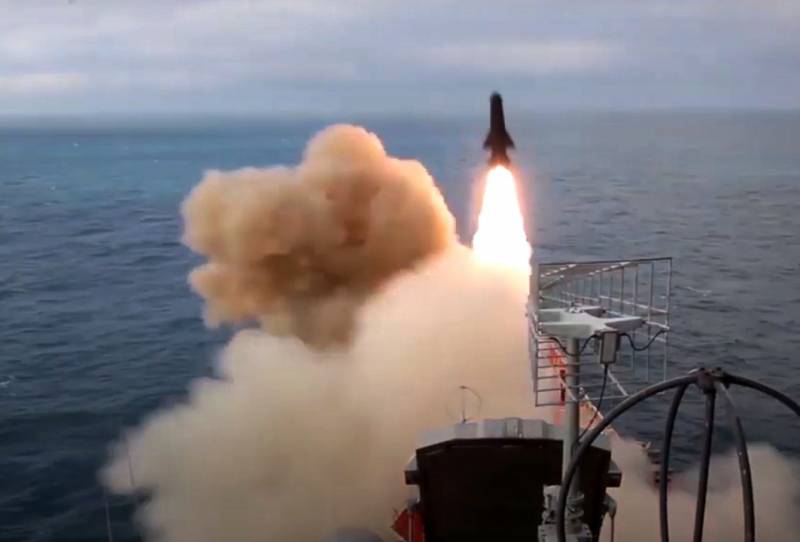 Granite, Caliber and Zircon
It is worth considering that every American aircraft carrier comes with a "guard" - cruisers, destroyers, multipurpose submarines and early warning aircraft. Therefore, it's extremely difficult to get to the aircraft carrier at a distance of launch.
Antey class nuclear submarines armed with Granit anti-ship missiles have a chance of this. But for this, firstly, it is necessary to use several submarines, since it will have to provide at the same time a large number of missile launches. Secondly, submarines will need to secretly get close to the AUG.
According to experts, for the complete destruction of an aircraft carrier, about 20 hits of the Granit anti-ship missile are needed, for 6-8 hits for a missile, 3-5 hits for a half of an aviation wing, 1 hit for a few hours out of combat.
As we know, the Granit cruise missile anti-ship missile is one of the most powerful anti-ship missiles in the world and is specially designed to deal with powerful ship groups, including aircraft carrier strike groups. The high speed of the flight and the large mass of the rocket make them difficult targets for enemy anti-aircraft missile systems, so the Granit Rocket still has a chance to "break through" the aircraft carrier's protection. It is no accident that the Minister of Defense of the Russian Federation, Army General Sergei Shoigu, called the Granit anti-ship missile system the main means of fighting aircraft carriers. So, the Omsk nuclear submarine is capable of accepting up to 24 such missiles.
Another potential means of destroying enemy aircraft carriers is the Caliber missiles. American experts believe that a submarine with Caliber missiles is capable of neutralizing an entire carrier group of the US Navy, but for this it will need to carry out a full salvo before it is detected by anti-submarine means of the enemy.
Currently, tests are continuing on the latest Zircon hypersonic missile, which has not yet entered service with the Russian Navy. This anti-ship missile is called the "killer of aircraft carriers" by many experts. Such missiles can be deployed on surface and submarines that were previously armed with Caliber missiles, including frigates and Antey class nuclear submarines.
There are no systems capable of intercepting such missiles in service with the US Navy, which makes the Zircon missiles a truly deadly threat to US carrier strike groups.
Additional resources
In addition to these options for defeating aircraft carriers, there is also the option of a massive attack using naval aviation. In other words, we are talking about the actual battle of two aircraft carriers, where the warship that has more advanced aviation wing, means of detection, combat support, air defense systems will have an advantage. But with a single aircraft carrier, such an option is hardly worth seriously considering as a worker for our fleet.