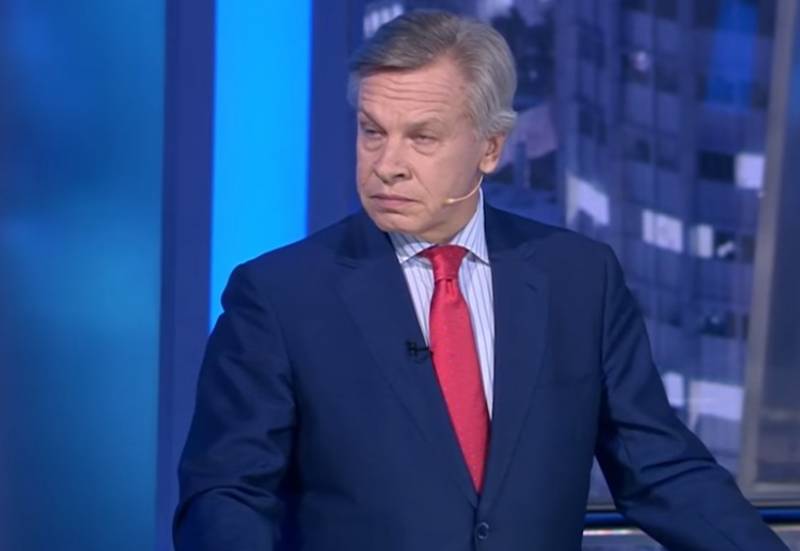 The Foreign Ministry of Ukraine published a post on its Facebook page saying that the Soviet Union hid the fact that the ethnic Ukrainian was involved in the installation of the banner over the Reichstag. According to Kiev, this was a deliberate distortion of the truth.
Russian senator Alexei Pushkov expressed his opinion on Twitter regarding the statement of Ukrainian diplomats.
A Ukrainian Foreign Ministry post said that among the first Soviet fighters who installed the Red Banner over the Reichstag building was Ukrainian Stepan Oreshko. It says that the Soviet leadership intentionally hid the facts about the participation of Ukrainians in order to oblivion their names.
Alexei Pushkov was outraged by this attack. He drew attention to the complete lack of logic in the words of the representatives of the Ministry of Foreign Affairs of Ukraine:
In the brains of the Ukrainian "elite" there is an incredible mix of Bandera, Russophobia, fawning in front of the West, an inferiority complex and a painful desire to be the first - even if it was to hoist the hated Red Banner over the Reichstag.
For some reason, Kiev does not take into account that the Victory Banner, recognized by everyone from the famous photograph, established by Egorov and Kantaria, was far from the only one, and this fact was never kept secret.
It is important to note that several banner groups, which included representatives of various nationalities, set their banners on the Reichstag building.