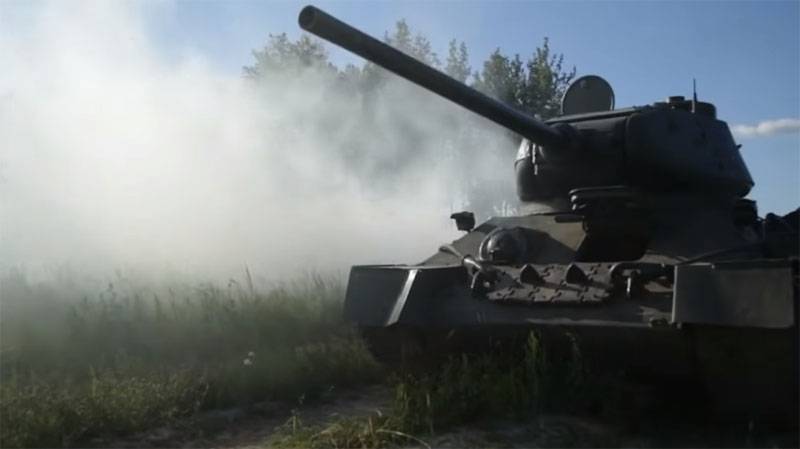 After the statement on the White House Instagram that the winners in World War II were the United States and Great Britain, dozens of comments from perplexed users began to be published in the account. People openly commented that the White House makes a mistake trying to interpret
history
in a way that has nothing to do with historical facts.
And if initially, under the White House posts on a social network, users asked for a mistake, then people turned to more accentuated attempts to defend the historical truth.
So, in comments on White House posts on Instagram, readers began to post fragments from the history of World War II. They began to talk about the blockade of Leningrad, about the battles near Moscow, Stalingrad and Kursk, about the crossing of the Dnieper. People recall how many days during the offensive of the Nazi forces the countries of Europe tried to defend themselves, comparing them with what was happening in the Soviet Union, with the heroic defense of the Brest Fortress, Sevastopol.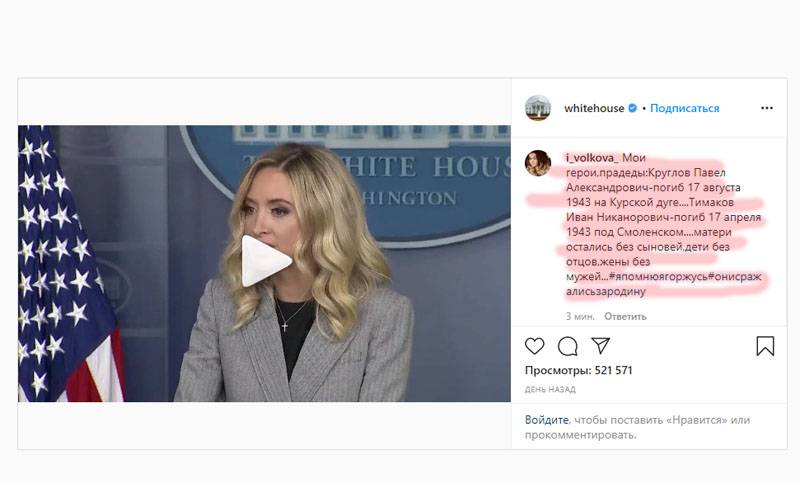 In addition to stories about the Great Patriotic War, users decided to make a special gift to the American administration and hold an online procession of the "Immortal Regiment" in the Instagram account. People began to publish photos of their ancestors, participants in the Great Patriotic War, information on which fronts they fought from, from which places they were called up.
A good answer for those who are so eager to rewrite history and instill a "new understanding" of war around the world.