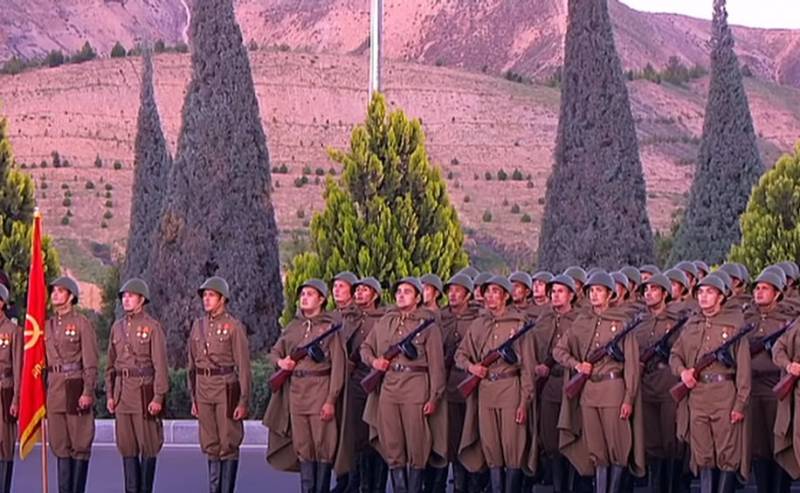 The network discusses footage from Ashgabat, where on May 9 a parade was held in honor of the 75th anniversary of Victory in the Great Patriotic War. The military parade on Victory Day in the Republic of Turkmenistan was held in large-scale format for the first time in
stories
independent state.
Colonel General Alexander Fomin, Deputy Minister of Defense of Russia, congratulated Turkmen veterans, government officials, and the command of the armed forces on the 75th anniversary of the Victory.
He handed over to the head of the republic Gurbanguly Berdimuhamedov the combat banner of the 748th infantry regiment of the 206th division of the 2nd Ukrainian Front for permanent storage. It was in this formation that the grandfather of the president of Turkmenistan fought.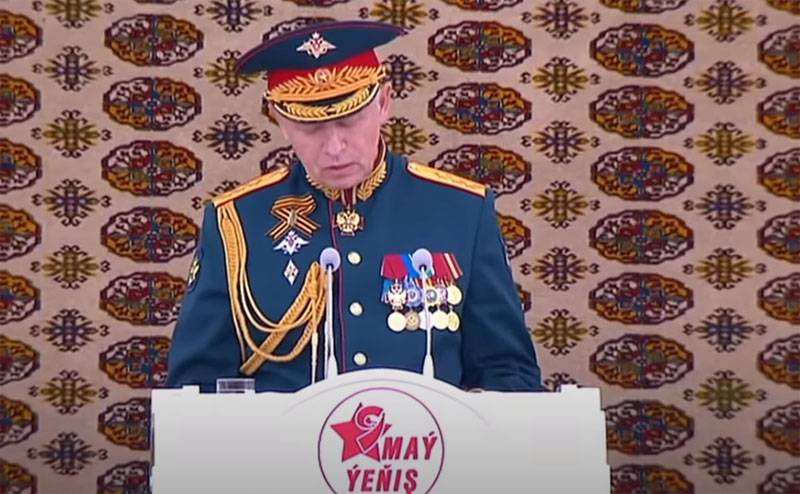 Units of servicemen dressed in the uniform of fighters of the Red Army of the Great Patriotic War with PPSh in their hands passed through Ashgabat. Cavalry passed with riders dressed in colorful national costumes. The entire military parade in Turkmenistan can be called colorful.
Units of the Turkmen special forces and the naval forces took part in the military parade (base - in the Caspian).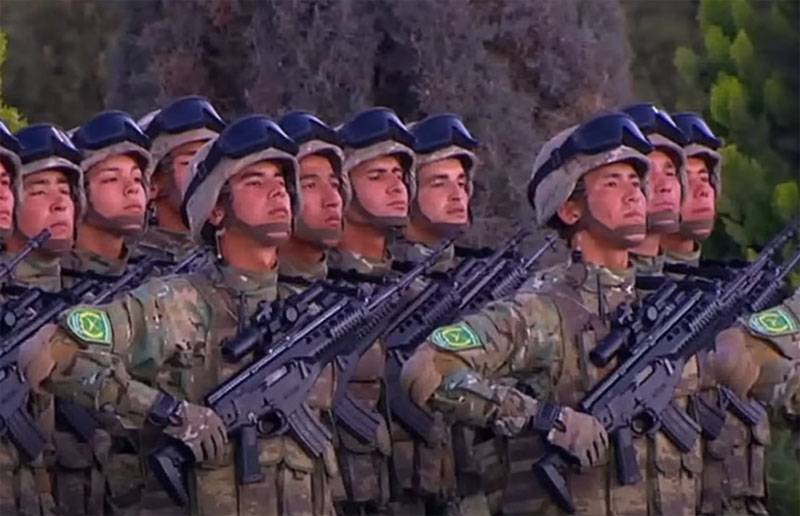 Also at the parade you could see the technology of the war years, including the famous "lorry".
The Deputy Minister of Defense of Russia noted the contribution that the residents of Turkmenistan made to the victory over the Nazis:
They participated in battles on all fronts, reached the walls of the Reichstag.
In total, about a third of the million inhabitants of Turkmenistan took part in the battles of the Great Patriotic War, of which nearly 90 thousand from the battlefields did not return to their homes.
Recall that in Turkmenistan, the authorities actually banned talking about the coronavirus. To date, there is not a single case confirmed by official statistics.