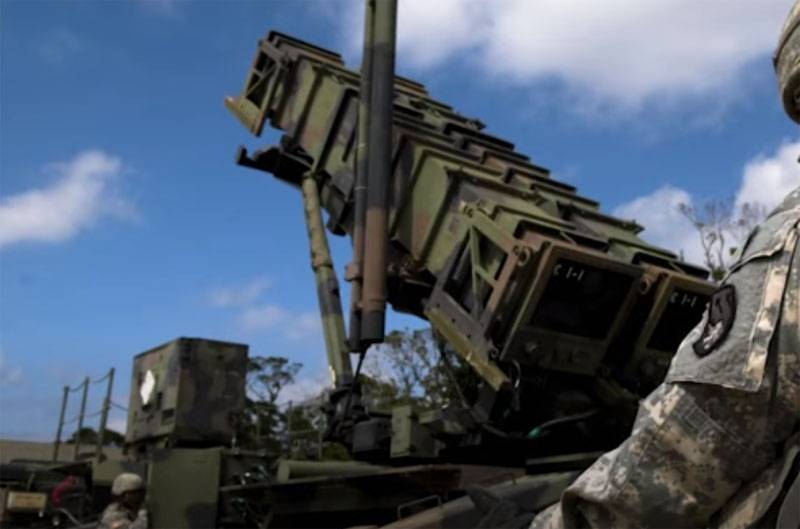 Experts discuss the decision of the United States to withdraw Patriot anti-aircraft missile systems from Saudi Arabia. Recall that such a decision by the media with reference to the Pentagon was reported a couple of days ago.
Qatari Al Jazeera says the US decision has made the Saudi authorities nervous. The kingdom's authorities, it is alleged, add further nervousness to the fact that the Pentagon, in addition to the Patriot SAM, is withdrawing other weapons from Saudi Arabia. In particular, we are talking about American fighters, which the United States decided to transfer to the Saudi kingdom last year "to protect" the infrastructure of the Saudi Aramco oil company. Recall that the refineries of this company were subjected to a missile attack, of which the pro-Iranian forces were accused.
Middle Eastern experts believe that the withdrawal of American air defense systems and fighters "changes the balance of forces in the region in favor of Iran." The United States itself, the other day, recall, said that Iran today does not pose a strategic threat to American interests in the Middle East.
Majub Zvayri, director of the Center for the Study of the Gulf Countries at Qatar University, believes that the main reason for the American decision must be sought in the "oil plane". In particular, it is said that the United States is not satisfied with the situation in which the Saudis have the opportunity to buy up the assets of oil companies at low prices in various regions of the world.
Recall that previously in Saudi Arabia, they repeatedly tried to use the Patriot air defense system to intercept missiles fired from Yemen. By no means always did these air defense and missile defense systems operate effectively - missiles from Yemen even reached the country's capital, Riyadh.