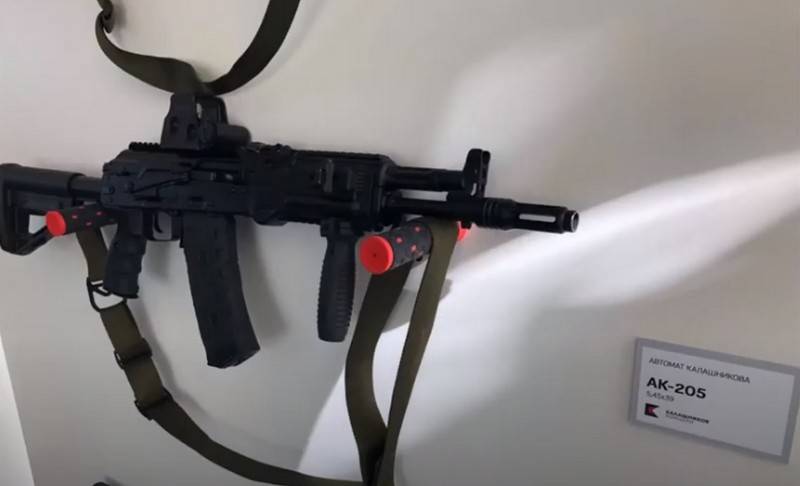 The Russian Guard has entered into a new contract with the Kalashnikov concern for the supply of automatic machines of the 200th series in the usual and shortened form. This follows from the materials posted on the public procurement website.
According to the application, the Russian Guard has ordered the concern to supply AK-200 and AK-205 assault rifles in the amount of 1400 and 200 assault rifles, respectively. The contract must be completed by November 20 of this year, the total cost of delivery is 90,4 million rubles.
The Kalashnikov assault rifle of the 200th series was developed at Izhmash in 2008-2009, but did not go into the series due to the freezing of the project. Work on the machine was resumed in 2015, taking into account developments on the AK-400 machine ("AK-12 model 2016") and on the development kit "Body kit". The presentation of the assault rifles of this series was held at the Army 2017 exhibition; the assault rifles were presented to the public in 2018.
The Kalashnikov assault rifles of the 200th series are, in fact, the further development of the OCD "Body kit", produced in the factory. As stated, unlike AK-74M and AK-103 assault rifles, the 200 series has "improved ergonomics" and the presence of Picatinny rails that allow the installation of modern sighting systems and other accessories. Otherwise, there are no significant differences.
The machine is designed for law enforcement and for export, the more sophisticated AK-12 and AK-15 assault rifles are supplied to the Russian army. The AK-200 is a "regular" submachine gun of 5,45X39 mm caliber, the 205th is a shortened version of the submachine gun. In addition, the 200th series includes AK-201 and AK-202 submachine guns chambered for 5,56X45 mm (normal and shortened) and AK-203 and AK-204 chambered for 7,62X39 mm caliber (regular and shortened).