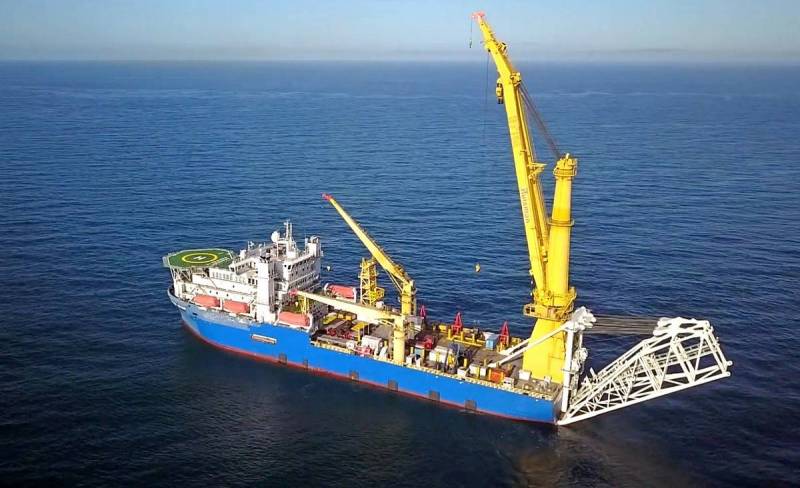 The Russian pipe-laying vessel Akademik Chersky, owned by Gazprom, was moored in the waters of the port of Mukran, where the logistics center for the Nord Stream-2 gas pipeline construction project is located. This follows from these marine traffic control systems.
Reportedly, the Akademik Chersky vessel left Baltiysk on May 7 and began transitioning to the German island of Mukran, where there is a warehouse with pipes to continue the construction of the gas pipeline, and the Fortuna pipe-laying barge is at anchor. According to available information, the pipelayer, being in Baltiysk for several days, refueled with fuel and water, replenished food supplies and accepted additional sailors into the crew.
At the moment, nothing is known about the vessel's further actions, no official comments have been received from Gazprom.
Recall that the Academician Chersky is the only Russian vessel capable of completing the Nord Stream-2 gas pipeline without involving foreign vessels, fearing US sanctions.
As Gazprom previously stated, Russia will complete the remaining section of the pipeline (about 130 km) on its own, with completion planned for the end of this year. According to experts, work on building a gas pipeline using the Akademik Chersky vessel may take several months.