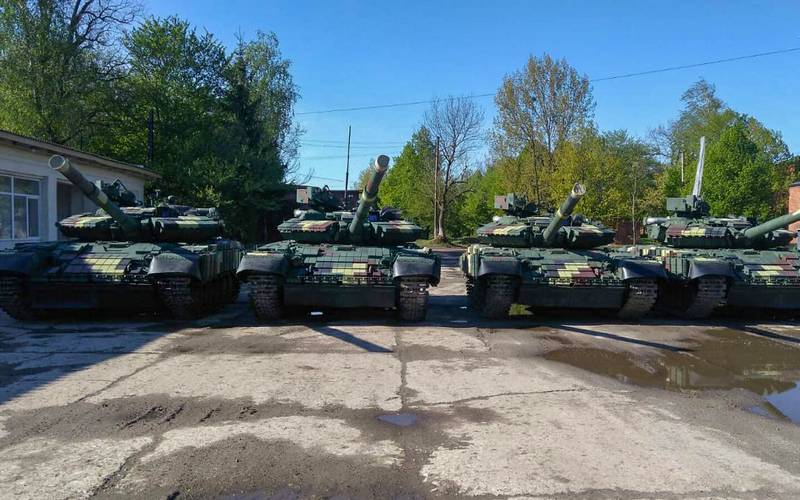 Armed forces of Ukraine received the next batch of modernized
tanks
T-64 and T-72. According to the press service of the Lviv Armored Plant State Enterprise, by transferring tanks, the enterprise completed a contract with the Ministry of Defense of Ukraine under state guarantees.
In total, as they say in the message, four T-64 tanks and two T-72s are transferred to the Armed Forces. The upgraded tanks received "modern means of navigation, reliable radio communications, improved weapons and protection."
We had to restore part of the armored vehicles in the conditions of quarantine restrictions (...) we managed to organize the work in a high-quality manner and to transfer the armored vehicles to the military
- said the director of LBTZ Viktor Androshchuk, adding that the company is currently mastering the repair and modernization of T-80 tanks and armored repair and recovery vehicles BREM-2.
As previously reported, the modernization of T-64 tanks at the Lviv armored plant was mastered only in 2019, earlier the modernization of T-64 tanks of this type was carried out only by the Kharkov armored plant. During the modernization, the machines are equipped with thermal imagers, digital radio stations, satellite navigation and new dynamic protection.
The previous batch of six T-64 tanks was transferred to the Lvov Armored Plant by the APU in March 2020.