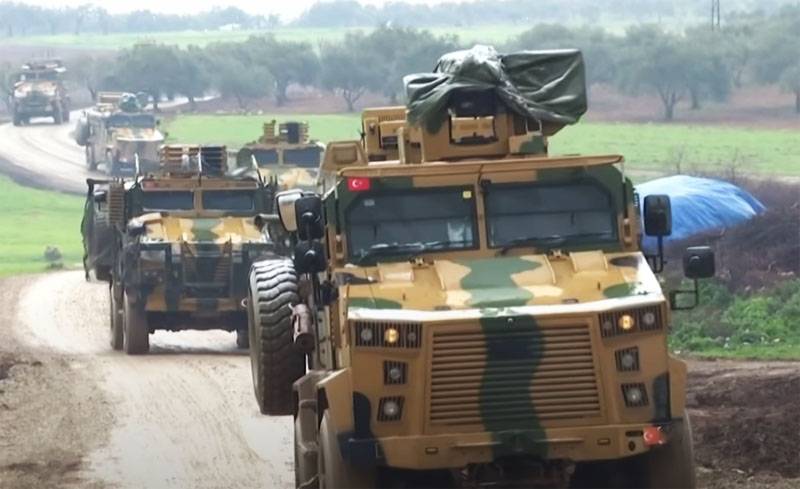 From Syria, reports are coming about the next stage of the transfer of Turkish military equipment to the province of Idlib. Several sources report this, including representatives of Kurdish armed groups and information resources controlled by them.
It is stated that in the early morning of May 9, another convoy of the Turkish armed forces crossed the border at the Kafr-Lossin checkpoint. This checkpoint is controlled by the Turks themselves, as well as by local armed groups affiliated with them. A column of military equipment went deep into the province of Idlib for dispersal over the so-called observation posts.
The structure, calling itself the Syrian Observatory for Human Rights, claims that since the beginning of February of this year, over 6,4 thousand pieces of equipment have been transferred to Idlib. These are army trucks, artillery, armored vehicles. According to SOHR, today in Syria the number of Turkish military has exceeded the bar of 10 thousand people.
If this number is true, then it already exceeds the number of troops of the Syrian government army, located in the same province.
A part of the Turkish contingent patrols together with the Russian military police.
Recall that at the moment in Idlib there is a ceasefire. And this regime, apparently, does not prevent Turkey from building up its group in the Syrian region.