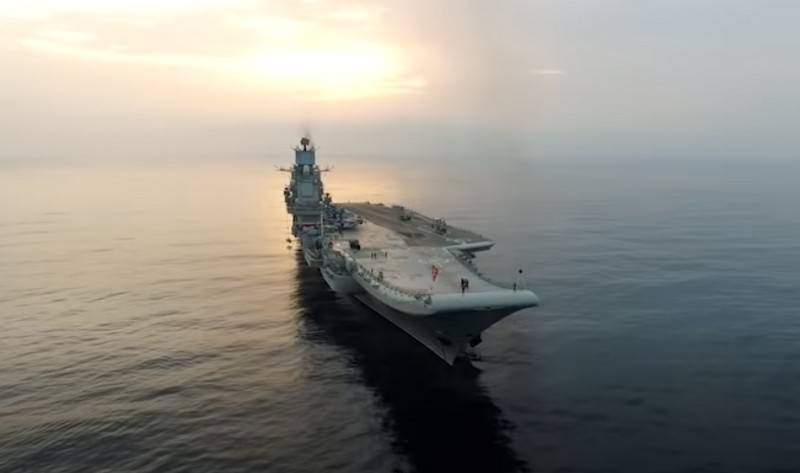 The preparation of the heavy aircraft-carrying cruiser Admiral Kuznetsov for factory sea trials should end by the fall of 2022. As follows from the materials posted by the Zvezdochka ship repair center on the government procurement website, the company plans to finish painting the cruiser by September 1, 2022.
Zvezdochka posted a notice on the website about an order for painting the outer surfaces of the cruiser Admiral Kuznetsov, the work must be completed before September 1, 2020. According to the general practice adopted at the enterprises of the shipbuilding industry, after the completion of painting work, the ship is sent to factory sea trials.
The press service of the Center for ship repair "Zvezdochka" confirmed the presence of such plans.
Recall that the repair and modernization of the Admiral Kuznetsov Tavkr began in 2017. It was originally planned that the cruiser will be delivered to the customer in 2020, but a series of accidents on the ship led to the fact that the timing of the return of the TAVKR began to shift to the right. According to the latest information voiced by the head of the United Shipbuilding Corporation (OSK) Alexei Rakhmanov, most likely the cruiser will be delivered to the customer at the end of 2022.
Currently, Admiral Kuznetsov is located at the 35th shipyard in Murmansk (Zvezdochka branch), where work continues on the creation of a dry dock, including for docking TAVKR. As previously reported, the work is being delayed, the commissioning of the dock was postponed from 2020 to 2021.