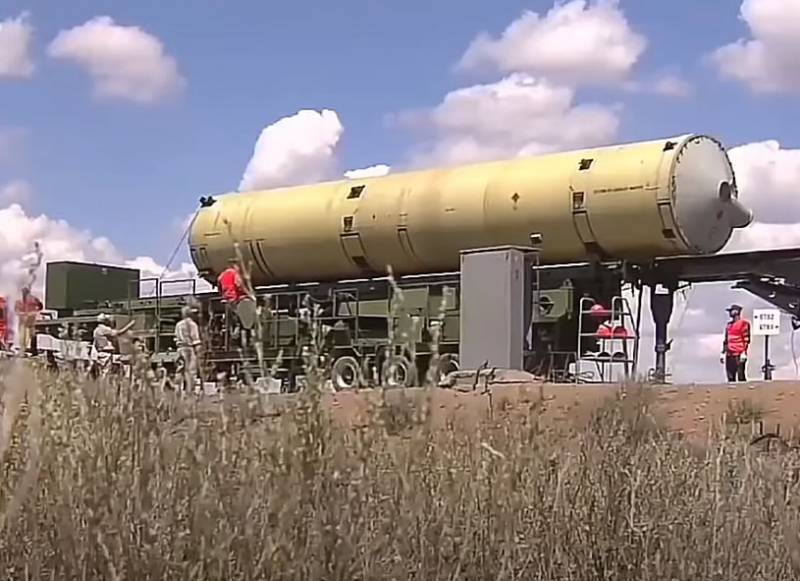 In the US, they commented on the possibility of extending the strategic offensive arms agreement with the Russian Federation. In fact, we are talking about the latest fundamental arms treaty, where the United States formally still remains a party. Earlier in Washington, they said they could refuse to extend it.
In an interview with the American press, the US special envoy for arms control, M. Billingsley, described the conditions under which the States are ready to extend the scope of the START treaty.
According to Billingsley, the main condition in this case is the need to include in the contract new weapons systems - "those that have begun to appear lately."
The American official said that the United States of Russia "is not going to concede anything in this regard." He made it clear that the first thing we are talking about is the latest Russian weapons. This is about those that a couple of years ago in the USA called "animation", ironic about the statements of President Vladimir Putin.
The American special envoy, among other things, also announced that introducing such weapons into the new treaty (that is, actually abandoning them) is in Russia's interests, since "the Russian economy is in ruins because of the pandemic, and the budget directly depends from oil prices that will not be high in the near future. "
Billingsley:
Russia needs to put aside its new programs (to equip the army with new weapons).
The statements of this official reminded the statements of Barack Obama, who at one time said from the rostrum about the "torn to shreds of the Russian economy."