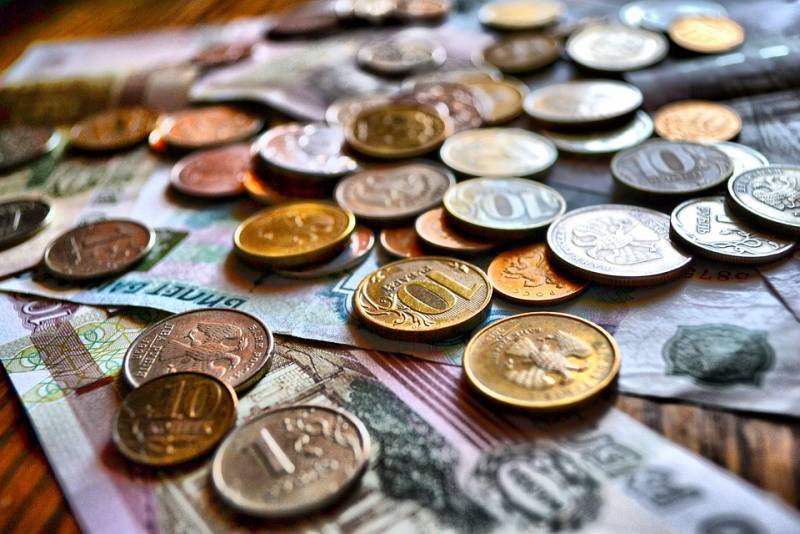 The economic problems faced by the country as a result of the pandemic and the collapse in oil prices can lead to a significant decrease in household incomes. The differentiation of incomes of Russians will also change.
Income at the beginning of 2020 does not differ from income at the beginning of 2019.
According to information published by the Federal State Statistics Service, the differences in incomes of Russian citizens in the first quarter of 2020 remained virtually unchanged compared to the same period last year. So, 2019% of the wealthiest Russians received 10% of the total amount of cash income in 28,6 (in 2020 - 2019%). As for the poorest compatriots, they possessed only 28,7% of the total amount of cash income, and for the year this indicator did not change at all.
If we talk about per capita income, then less than 7 thousand rubles per month per person had 4,2% of the country's population (in 2019 - 4,8%), and more than 100 thousand rubles per month - 2,4% (2,1% in 2019) of the total population. At the same time, the total share of those whose per capita income does not exceed 19 thousand rubles per month is 36,8% of the population, that is, more than a third of the total population of the country.
It is worth noting that the number of children in the family directly affects the average income: if a man with a salary of 100 thousand rubles has 3 children and an unemployed wife, then their average per capita income will be less than that of a single person with a salary of 25 thousand rubles. Ruble arithmetic. Unfortunately, having many children in modern Russia is practically a guaranteed way to slide into poverty even for people with good salaries, unless it is a question of super-incomes.
Millions of Russians go bankrupt after a pandemic
However, already in the second quarter of 2020, both household incomes and their differentiation may change significantly. The reason for this is not only and not so much the collapse in oil prices, but the coronavirus pandemic and the regime of self-isolation. A number of sectors of the economy stopped operating for two months, many businesses were on the brink of ruin, and employees lost their jobs.
Specialists of the Institute for Development Center of the Higher School of Economics talk about the possibility of reducing real incomes by 20%. Academician Abel Aganbegyan announced the figure for the decline in income for the entire 2020 - according to his forecast, it will be 5-10%. The economist draws such a conclusion, based on an approximate forecast for a country's GDP decline of 5% in 2020.
However, from our point of view, these are very optimistic figures. Moreover, the Russian economy has a rather specific organization: tens of millions of people work informally, respectively, neither income nor loss of income is taken into account in relation to them, and yet these are, nevertheless, consumers of goods and services whose decline in living standards will inevitably affect the whole economy.
The data of opinion polls, meanwhile, speak of a different scale of revenue reduction. So, a survey of Online Market Intelligence (OMI) and the Platform's Social Design Center, whose data were published by RBC, showed that over 50% of respondents reported a significant reduction in income in their families, and 46% of those surveyed were afraid that they wouldn't even have enough for food. Approximately 14% of respondents said that they were sent on unpaid leave, and 8% admitted that they had already lost their jobs.
Thus, many Russians will reduce their income by 50-70%. According to some forecasts, the number of unemployed in Russia could grow by several million at once. Among them will be hired workers, and even entrepreneurs, whose business managed to "burn out" during the regime of self-isolation. After all, 28% of Russian companies are now at risk of bankruptcy.
At the same time, it can be assumed that the number of poor and those living below the poverty line will increase as a result of the crisis.
At the same time, the difference in income between the poorest and most wealthy Russians will grow.