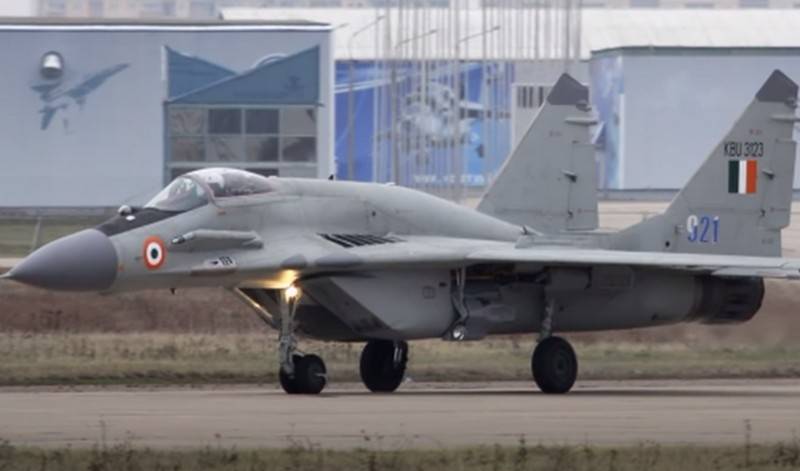 The Indian Air Force lost another fighter. According to The Hindustan Times, the Indian Air Force MiG-29 fighter crashed in Punjab.
According to Indian media reports, the MiG-29 fighter crashed on a field near the city of Hoshiarpur, Punjab. According to preliminary information, the pilot of the aircraft managed to eject, at present he is in the hospital where he is provided with the necessary medical care.
The press service of the Ministry of Defense of India confirmed the fall of the MiG-29 fighter. A preliminary cause of the crash of the fighter was a technical malfunction; a control system failure was reported. The fighter was single, the pilot was able to eject in the area of ​​the village of Rourk-Khas in the area of ​​the city of Hoshiarpur, after which he was evacuated by helicopter. The pilot was taken to the hospital, nothing threatens his life. A fighter that fell on the field, completely destroyed and burned, can not be restored.
Upon the fall of the fighter, an investigation will be conducted. A special commission has been formed.