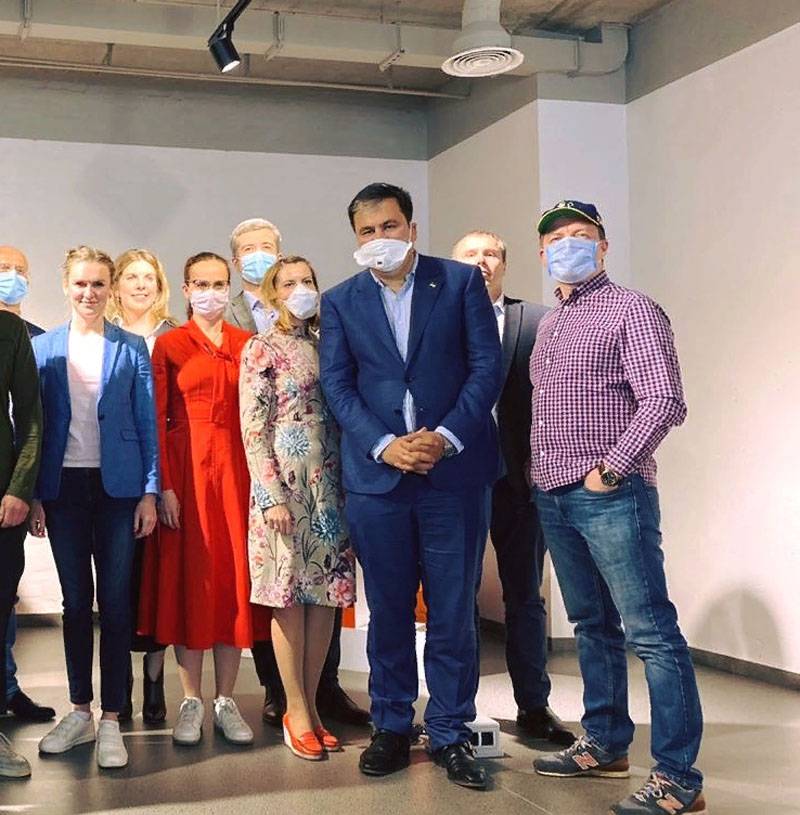 The Georgian Foreign Ministry announced an urgent decision to recall the country's ambassador from Kiev. This decision is connected with the latest staff appointments in Ukraine. Recall that President Vladimir Zelensky (did they? ..) decided to appoint Mikheil Saakashvili to the post of head of the Executive Committee for Reforms.
Saakashvili himself, who, according to him, had already met with President Zelensky, said he was glad of such confidence expressed in his address.
Saakashvili said that those who wanted the country to remain "in the swamp" opposed his appointment in Ukraine.
In Georgia, the new appointment of Mikhail Saakashvili to the state authorities of Ukraine was considered inappropriate. In Tbilisi, a criminal case was filed against the ex-president of the country under several articles. One of them is related to abuse of authority.
According to the press service of the Georgian Foreign Ministry, the country's ambassador was recalled from Kiev "for consultations".
Georgian Foreign Minister David Zalkaliani noted that this is a standard practice for diplomatic relations, indicating in this case that problems have arisen in relations between the countries.
Zalkaliani:
It is for the development of further steps in relations with Ukraine that a consultation with our ambassador is necessary.
Even at the time when Saakashvili was being proposed to the post of deputy head of the government of Ukraine, Georgian President Salome Zurabishvili stated that such an appointment could negatively affect Georgian-Ukrainian relations.