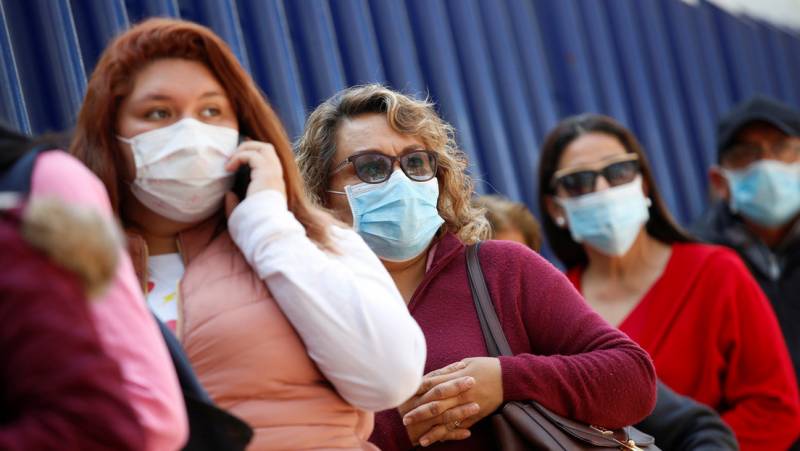 Mask i know you
The other day, the author had a chance to visit a pharmacy - a private homeopathic one. With the sets of drugs when buying in a package, a protective mask was neatly laid. Free, of course, and they said thanks for the fact that I talked to them in my mask. Slightly worn out already, in connection with which the replacement was very timely.
Meanwhile, for almost the third month, they promise to literally overwhelm us with cheap masks. Expensive, but of dubious quality and almost certainly without the much-needed protective properties, a lot has appeared on sale. The price range is from 25 rubles, at best, up to 50-70 and even 300-400 for reusable ones.
In most cases, they are reusable only on paper - after the first wash or cleaning, as it turns out, more than half fail or are poorly suitable. No, for disguise, of course, it will do, but there weren't any cheap disposable ones either.
The Moscow authorities recently hastened to announce the sale of this protective equipment at metro stations. Moreover, with a minimum margin to cost. Before the pandemic, it was no more than 50 kopecks, now it has risen to two - two and a half rubles.
They invited to Trubnaya station, or rather, they drove a bunch of writing and filming colleagues from the media loyal to the city hall, showed something, but that was all. If things went well, every XNUMX minutes you would have been driven to praise stories on TV. But it's obvious that something didn't work out: it turned out that it wasn't easy to break the business.
And business, as you can estimate, is profitable for the envy of almost everyone else. Naive people believe that it is most profitable today to trade in drugs and steer prostitutes. But there, after all, the risk is exorbitant, and the "overhead costs" are going through the roof.
More advanced ones will immediately give an example of the sale of stationery, where a penny small things, produced by millions, can be sold for full-fledged rubles, dollars and yuan. And not being afraid that half of the goods will go to landfill. But even here superprofits are limited by demand and the fact that together with paper clips and pens for fountain pens, it is necessary to sell goods more expensive, which you can't wind up a lot.
A protective mask in the sense of profitability is a truly unique find. But this is not in ordinary conditions, when few people need masks, except for doctors. This is only in crisis! Just for the sake of selling hundreds of millions of masks, it was worth starting up this whole body with quarantine.
Its cost is not more than two and a half rubles. On sale is cheaper than ten rubles, and even with a colossal wholesale, you will not find any masks. But there is still an exception - this is by no means medical institutions, but authorized structures, of course. Everything is there and at the very affordable price. Slightly higher than cost.
Always be masked ...
The flywheel, which was launched almost two months ago, finally began to spin. The production of masks began at once at several enterprises. Even all problems with scarce raw materials and antiseptic coatings have been resolved. And after that, suddenly someone there says that after May 12, it is necessary to start curtailing all anti-crisis measures. As the hero of Nikulin said in Operation Y: "Yes, I'm for you ..."
The network channels have already sent messages about the procurement of hundreds of thousands of protective masks by regional and local authorities at unbelievable prices. Of course, for you and me, that is, to perform the most important tasks in the fight against coronavirus.
These hundreds of thousands of masks will go to those who really need them. And they will most likely receive them for free. And local and regional budgets will pay for all this at inflated prices, which means taxpayers. That is ordinary people.
But people, alas, will have to pay once again - already for masks for themselves. And also at many times overpriced. So we are surprised when the governor of Moscow Region demands wearing masks in public places, and the Moscow mayor insists on tightening restrictions at least until May 31 and ... of course, on masks in public transport.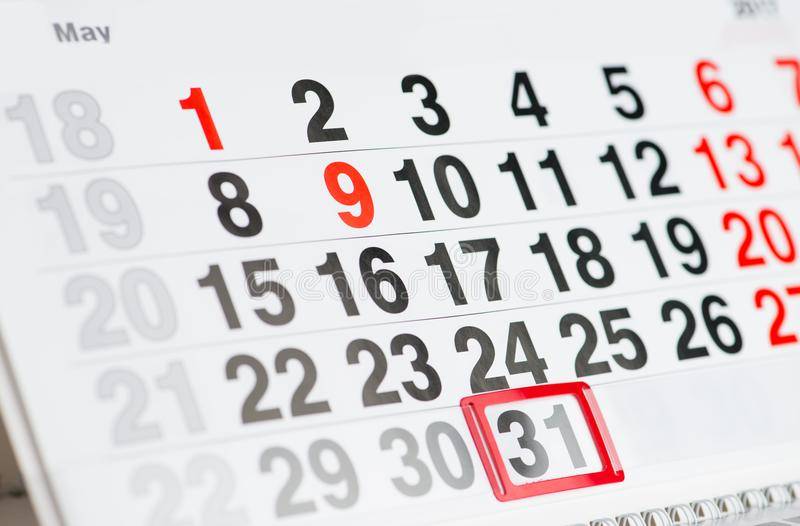 Everything can be understood simply at a time: both the one and the other, albeit indirectly, have an interest in the fact that already launched production facilities continue to work. And always better. Such profits, even if only potential ones, should not be missed. This is somehow not capitalistic.
In the region there are not many "almost oligarchs" in the textile industry who are well known to the governor, who, among other things, also sewed workwear. And to sew millions of masks for them is a couple of trifles, very well paid, as you can now understand. It seems that there are those in Moscow, and they, too, will not want to miss a 300 percent profit. So put on your masks, gentlemen ...
In fact, compared to everything else that they are doing with us now, masks are far from the worst. Yes, it's humiliating, yes, a normal person just can't breathe in it and headaches are guaranteed almost forever. Change them as expected? Only units from among the most "advanced" and law-abiding change. One hope is that all this is not permanent, not forever.
I would like to believe, of course, but after all, someone at the top already clearly thought: why not? Citizens, you should thank your native government in general, but it saves you! Many thanks, here's another way to use used dishes, sorry, masks, organize. That's 50 rubles, at least 40 rubles.
Such money is not paid for nothing, but as a fair reward for participating in the fight against the spread of a dangerous virus and environmental awareness. Nature must be protected. After all, she also came to life so wonderful during the absence of broad masses of the population in nature.
Now is the time to remove the status of national parks from such green areas as Elk Island or Bitza and quickly isolate a dozen three or four hectares for elite development. Not just elite, but for personal mansions - you yourself understand for whom. People's protests can now not be afraid at all. Soon this will be enshrined in the Constitution. Or does anyone have doubts?
For some reason, it seems to me that, not only for the sake of epic construction projects with billions of left income, but also for such a creeping enclosure, all entrances to the forest zones were hung with striped ribbons. Citizens, visitors from among those who like to wander somewhere further and deeper, as they say, expect surprises.
All this, alas, already was, was, was. And in Pokrovsko-Streshnev, and in Serebryany Bor, and opposite it - in Troitsky, where the late "very great" writer with a very dubious biography, and the retired prime minister, now an inveterate opposition, settled down. It is unlikely that anyone will ever touch them. God forbid to create a precedent, and the example for the followers is too contagious.
You can't forbid to live beautifully. And the new metropolitan elite, too. To the last line, she absorbed all the best that the really great Saltykov-Shchedrin once wrote about in "
Stories
the city of Glupov. " Up to stuffed heads. There is no doubt that the latter is the place to be.
This is not quarantine, this is masquerade
The fact that with the thoughtless widespread use of such protective agents as masks do more harm than good, many have already said, including WHO experts. However, no one listens to the latter, which is understandable after a series of scandals, the American refusal to finance and the mysterious (choking on broccoli - this still needs to be managed) death of one of the leaders, which the world media unanimously ignored.
WHO has done its job, WHO may leave, and the production of millions of masks has already been launched. So do not stop it now, especially since with all other means of struggle it is so difficult to retreat the product famously. They helped Italy, helped the United States, but they themselves turned to the Chinese with outstretched hands, and, finally, reached out.
Already, the long-suffering Italy is ready to help us with ventilators. They themselves seem to have coped with the COVID-19 pandemic. And at the same time for a long time, even at a loss, they "got rid" of both the obsessive Chinese and the shameless Russian tourists.
However, let me doubt the latter: the most shameless will not go anywhere, because they are not among the "rogue". Here it is our empowered with power, and considerable power, gentlemen and especially the ladies are ready to deny the right to rest over the hill. Strongly and forever!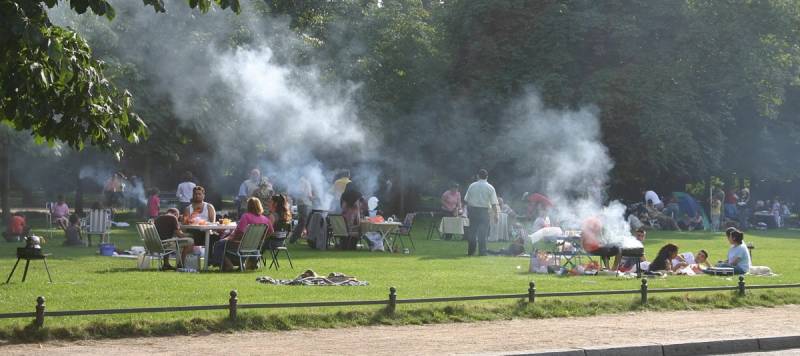 instead of an epilogue
Not about masks. Have you ever wondered why the capital city governor so confidently stated that restaurants and cafes would be opened last? It's simple: in the restaurant business, neither he nor his accomplices have any interest, starting with Vice Anastasia, I don't know and don't want to know his middle name, and ending with Pyotr Palych from the Kursk province.
One of them stuck in his time, when the beekeeper had just been removed from a high post to this area. Not allowed. They don't like to share there either. It went with the construction business and with tiles, but where real knowledge and skills are required, no. There was nothing at all behind his soul, the new owners of the capital, even along the path of their predecessor, who had acquired the "Russian Bistro", were not able to go.
So then the "night of long ladles" happened and all the parks with green areas of barbecue bazaars quickly acquired. It is impossible to "the best people of Moscow", that is, migrant workers from the former republics of the former Union, to leave hungry.
The author doesn't have any doubts again that, as soon as the parks with squares are opened, perhaps even earlier than May 31, the aroma from kerosene ignition and burnt meat will fly over and over again in all the sleeping areas. And no one will even remember about any social distances and masks there. Although the braziers, they are most needed.