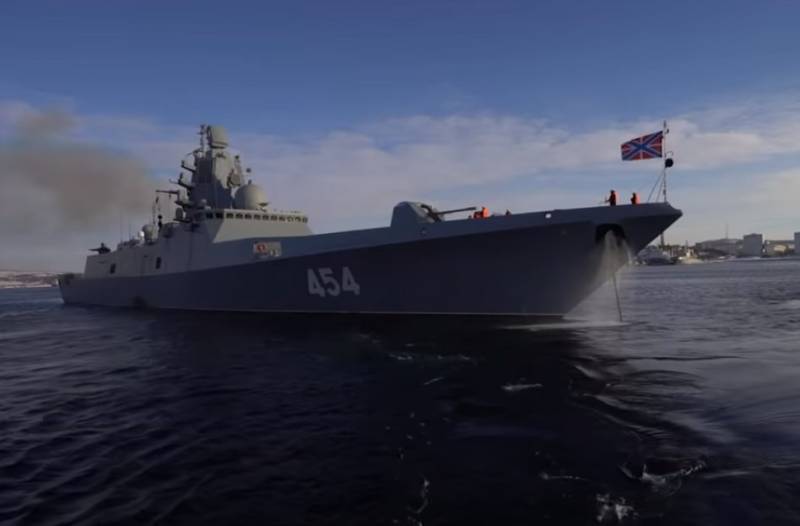 Hypersonic cruise missiles (GRK) Zircon will go into service with frigates, the Admiral Nakhimov missile cruiser, and multipurpose nuclear submarines. The speed of this rocket is 9 Machs, that is, it is nine times the speed of sound. At the same time, she is able to achieve goals at a distance of up to a thousand kilometers.
On the transfer of new weapons to the Russian Navy
the fleet
told the magazine
"National Defense"
Deputy Minister of Defense of the Russian Federation Alexei Krivoruchko.
The deputy minister said that the Zircon will enter the troops approximately at the turn of 2020 and 2021, and specified where exactly the new cruise missiles will be deployed:
Zircon is intended for arming nuclear submarines of projects 885, 885M, 949AM, surface ships of projects 22350, 23560, as well as re-equipment of the cruiser 1144.2 Admiral Nakhimov.
The first tests of the latest hypersonic
weapons
successfully passed in December last year. Shooting was carried out from the Admiral Gorshkov surface ship. In 2020, other frigates of project 22350, as well as nuclear submarines, will take part in the tests of Zircon.
Earlier, President of the Russian Federation Vladimir Putin said that, in addition to the version of the Zircon hypersonic cruise missile for the Navy, there will also be an option for ground based.