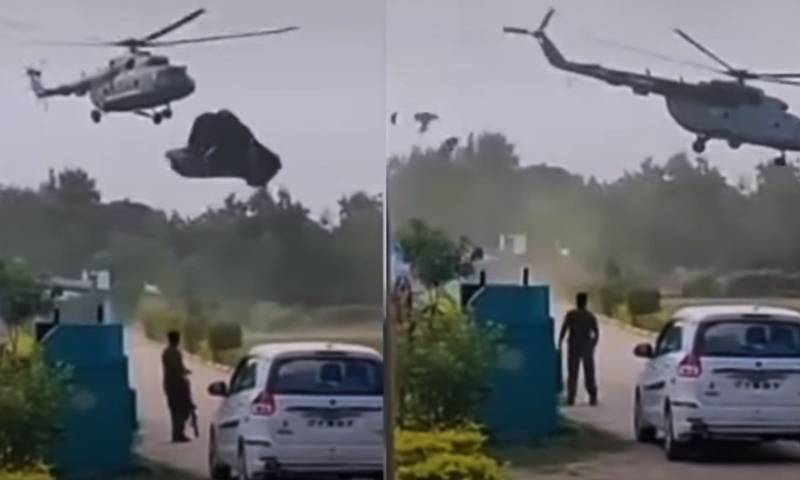 A video appeared on the network with an incident that occurred with a helicopter of the Indian Air Force. This is a Mi-17V-5 helicopter (export version of one of the Mi-8 modifications).
The footage shows how the helicopter is trying to land by going over it over buildings. At one point, the ascending air currents, which are raised by a helicopter of the Indian air force, pick up a canopy (tent). This item begins to approach the helicopter propeller. As a result, with the rotating rotor blades of the Mi-17V-5 screw, the tent raised in the air is literally chopped into pieces. Mechanical impact on the propeller leads to a slight loss of stability of the helicopter.
However, in the end, for the crew of the Mi-8 (Mi-17) and for those who were on the ground at that moment, everything ends well. The car eventually lands on the landing. As seen in the video, damage to the blades did not occur.
But such an incident in any case looks rather dangerous. Indeed, in addition to a canopy in the air, the helicopter could also raise other relatively lighter, but more dense objects. And this could lead to damage to the screws and to the fall of the Mi-17. It can be said that Indian pilots did not choose the most successful option for approach.
The man who was on the ground clearly watched what was happening with alarm.
When exactly this video was shot is not said.