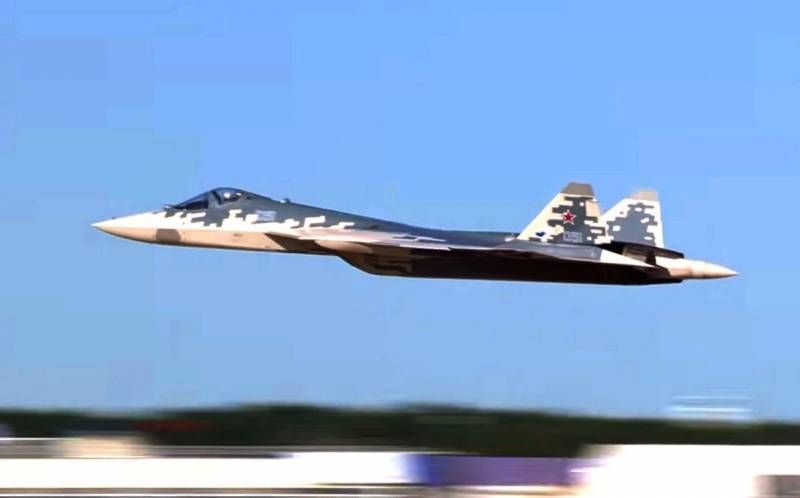 Deputy Minister of Defense of the Russian Federation Alexei Krivoruchko spoke about the timing of the delivery of new stage engines for Su-57 fighters. Recall that according to the original plan, 5th generation fighters were supposed to enter the arsenal of the Russian Air Force by the end of 2019. However, during the tests, the Su-57 fell, which is why the arming was postponed.
According to the representative of the leadership of the Ministry of Defense, until the mid-2020s, Su-57 fighters with engines of the 4th generation (the so-called first stage) will be delivered to the Russian Air Force for the first time, after - with engines of the 5th generation (2nd stage).
This statement was made by Aleksey Krivoruchko specially for the National Defense magazine.
According to the official of the Ministry of Defense, the start of serial deliveries of the Su-57 to the troops is significant.
If you start from the words of the Deputy Minister of Defense, it turns out that the Su-57 with the engines of the second stage will appear in the Russian Aerospace Forces no earlier than 2025.
Recall that the 5th generation engines differ from the 4th generation engines in several ways. In particular, in terms of fuel efficiency, lower cost of the "life" cycle, in terms of traction, including afterburner.
Earlier, the Ministry of Defense signed a contract with the manufacturer for the purchase of 76 new-generation Su-57 fighters for the Russian Air Force. It is expected that the first aircraft may appear in the troops this year.