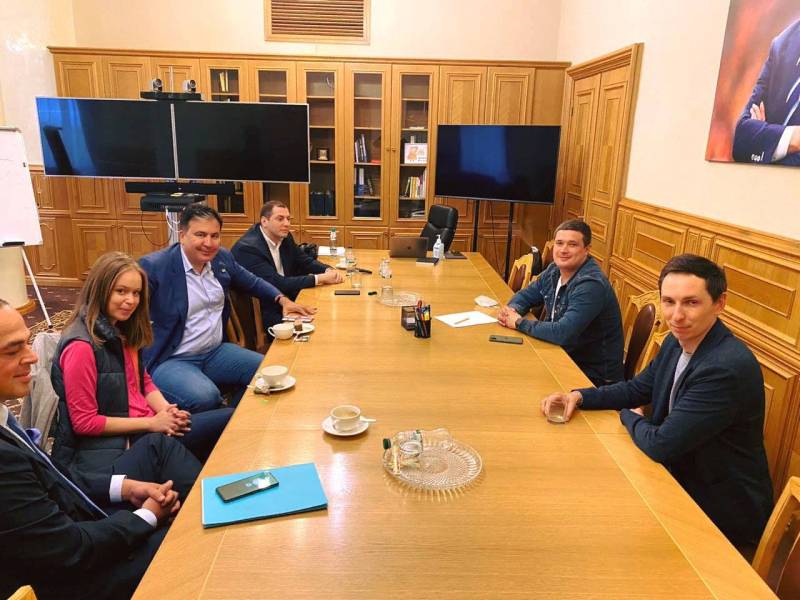 The ex-president of Georgia, he is the former head of the Odessa region, Mikheil Saakashvili commented on a new appointment. We are talking about the appointment, which was carried out by the President of Ukraine Vladimir Zelensky. We will remind that earlier the post of deputy prime minister was predicted to Mikhail Saakashvili in Ukraine, but forces associated with the head of the Ministry of Internal Affairs Arsen Avakov categorically opposed this appointment.
Zelensky decided not to abandon the idea of ​​using Saakashvili's services. From now on, the former head of the Odessa Regional State Administration, who ran along the rooftops, will work at the head of the so-called IKRU (Executive Committee for Reforms of Ukraine).
Saakashvili said Zelensky is very determined in terms of reform. At the same time, he calls the reforms themselves radical. According to the former president of Georgia, "he liked the mood (of Zelensky).
Saakashvili:
The fact of my appointment shows that he (Zelensky) is ready to take extraordinary steps, from which a huge number of people dissuaded him.
According to Mr. Saakashvili, Ukraine needs to be pulled out of the swamp.
Former head of the Odessa Regional State Administration:
This can only be done by a president who has never been a thief and never will be.
In Ukraine, the very idea of ​​appointing Saakashvili to a public post is perceived contradictory. Many recall him as a war unleashed in South Ossetia, as a result of which two republics (including Abkhazia) proclaimed their independence. In Ukraine, there are people who believe that the appearance of Mikheil Saakashvili in the camp of state power can lead to further collapse of the country.