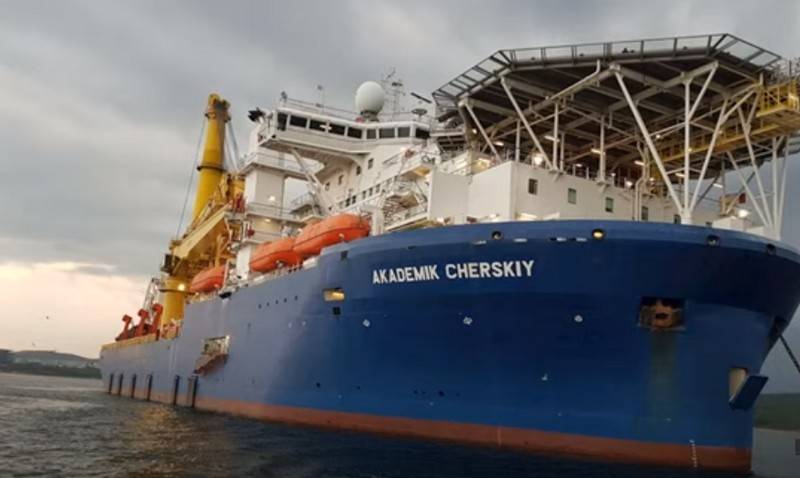 Arriving in Kaliningrad from Nakhodka on May 3, 2020, the Akademik Cherskiy ship left the port and set off again. According to the Marine Traffic portal, the ship went to Germany.
According to the portal, the next destination of "Academician Chersky" is Lauffen, the river port of Lauffen am Neckar in Baden-Württemberg, Germany. Currently, the ship is located in the Gulf of Gdansk near Baltiysk.
Recall that the Akademik Chersky vessel, owned by Gazprom, is called the only vessel capable of completing the Nord Stream-2 gas pipeline on its own without attracting foreign contractors against the backdrop of US sanctions. According to experts, work on building a gas pipeline using the Akademik Chersky vessel may take several months. Previously, Gazprom announced that the gas pipeline would be completed by the end of 2020. According to some reports, the vessel needs to lay about 130 km of pipe along the bottom of the Baltic Sea, after which the new gas pipeline will be considered ready for operation.
The pipelayer left Nakhodka on February 10, changing data on the end points of his route, on the way he visited Singapore, Sri Lanka, Cape Town and on May 3 arrived in Kaliningrad.