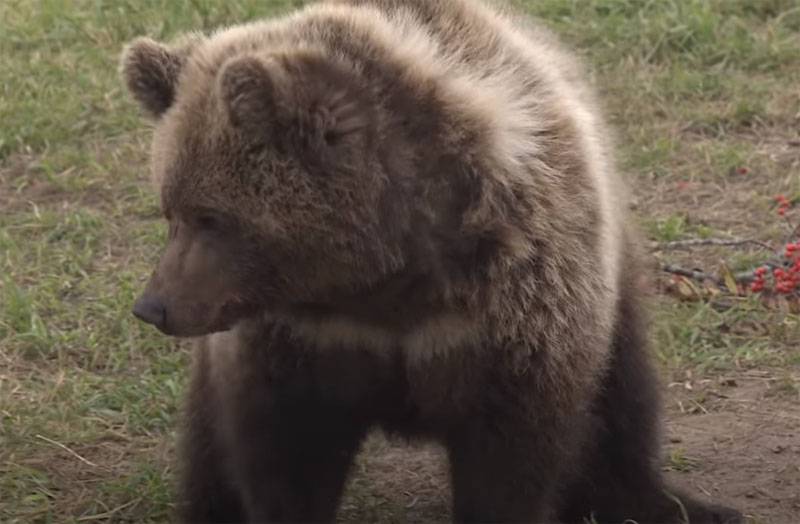 A modern picture of a bear at one of the airfields
During World War II, many pictures were taken. Their authors are both front-line correspondents and military personnel who were happy owners of cameras. There are pictures known around the world. For example, this is a snapshot of the hoisting of the Red Banner over the Reichstag or the capture of Field Marshal Paulus in Stalingrad. And there are those about whom either little is known or nothing is known - neither authorship, nor the names of those who are captured in the photo.
On the channel Sky Artist talks about an interesting picture of the time of the Second World War. It depicts a military pilot S.M. Nechaev against the backdrop of the La-7 aircraft. The company of the pilot is very unusual. This is a bear. The caption in the photo says that a soldier is playing with a teddy bear.
From the memoirs of the famous ace Ivan Kozhedub, it turns out that the bear was called Zorka. Kozhedub tells how he met Zorka immediately after arriving at a new position for himself - deputy commander of an air regiment stationed at that time in Poland. The peasants of Western Ukraine, freed from the Nazis, presented this bear cub to Marshal Alexander Novikov.
Detailed
история
about the bear of the regiment - on the Sky Artist channel: