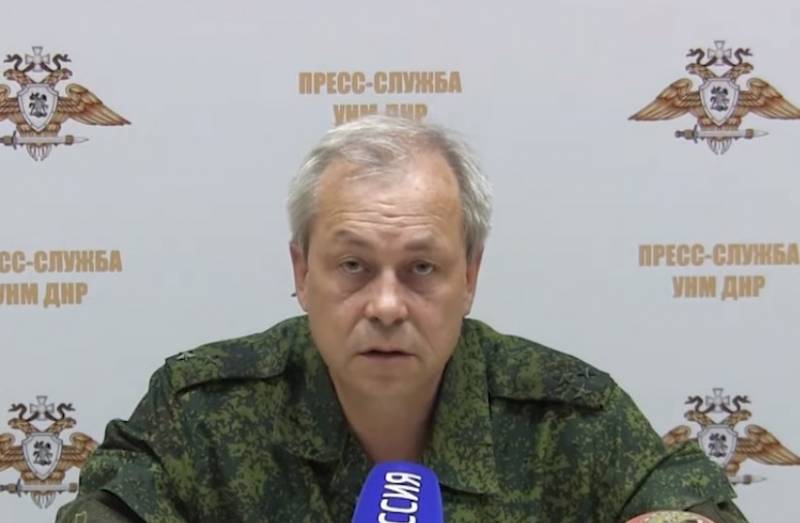 The press center of the so-called Operation of the combined forces of the Ukrainian security forces reported on eight cases of violation of the ceasefire by the LDNR army, which is traditionally called the "armed formations of the Russian Federation" there. According to the OOS, the defenders of the Donbass used grenade launchers, small arms
weapon
and heavy machine guns.
Of course, the Ukrainian security forces claim that they only defended themselves:
Holding the defense, our troops in the past day acted decisively and gave the enemy units a worthy rebuff. Feeling the decisiveness of the actions of our soldiers, the occupying forces ceased their activity.
According to the Kiev side, the casualties of the LDNR military amounted to two killed and three wounded.
On the morning of May 7, as the OOS press service reports, the LDNR armed forces did not show activity.
According to the FAN, the armed forces of Ukraine over the past day made 14 shelling of settlements of the Donetsk People's Republic. APU used mortars, ATGMs, grenade launchers, weapons of infantry fighting vehicles and armored personnel carriers. Donetsk, Gorlovka and several villages underwent shelling. Eight houses of local residents were damaged.
Intelligence of the DPR Armed Forces became aware that the reason for the shelling of the Petrovsky district of Donetsk by Ukrainian security forces was an attempt to hide the accident. The fact is that in the Marinka area, security breaches in the ammunition depot caused a series of explosions. Because of this, two Ukrainian soldiers died and four were injured. The commander of the 28th mechanized brigade of the Armed Forces, in which the incident occurred, decided to blame the DPR army for it, so he opened fire on the outskirts of Donetsk. When shelling, three civilians were injured, of whom three were children.
On the same day, three Ukrainian film crews were not allowed into the unit's location so that the journalists would not inadvertently see the excess.
In LNR, one violation of the ceasefire was recorded per day. The Ukrainian military used BMP weapons to bombard the village of Berezovskoye.
Recall that during the presidential race, Vladimir Zelensky announced the cessation of the war in the Donbass as his main task in the event of victory in the election. The election victory took place, and the war in the Donbass continues.