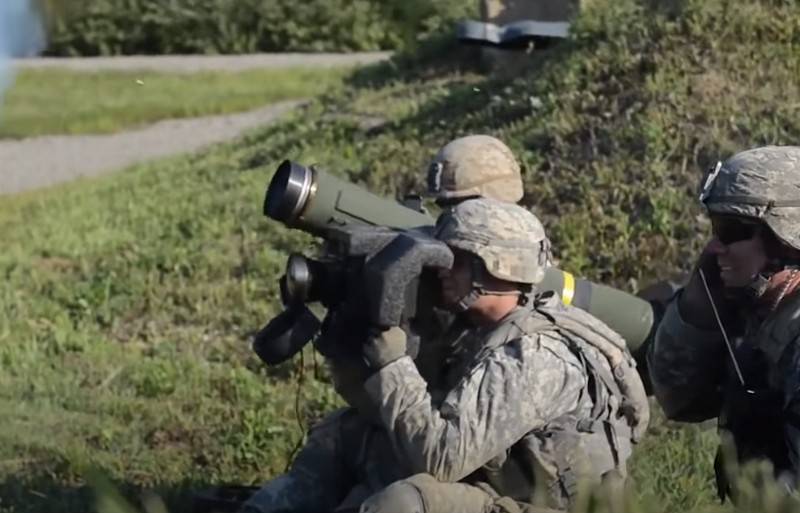 The United States launched the production of a new model of anti-tank missile systems (ATGM) Javelin, called the Javelin F-Model (FGM-148F). This was reported by the press service of Lockheed Martin.
In a press release posted on the company's website, it is said that the release of a new version of the anti-tank complex has begun by the joint venture Javelin, established by Lockheed Martin and Raytheon Rockets & Defense, a subsidiary of Raytheon Technologies. The Pentagon has reportedly placed an order for 45 new Javelin missiles.
The resumption of testing a new version of anti-tank missile complex (ATGM) missiles FGM-148F was reported in the spring of 2017, after a suspension that lasted almost a year due to problems with a new missile warhead. At the end of January 2019, the Pentagon placed the first order for a new version of Javelin anti-tank systems, paying for the production of 2100 complexes with delivery dates in 2020.
As previously reported, the Javelin FGM-148F is a new modification of the Javelin FGM-148 and differs from it in a new universal warhead. The company claims that the new warhead carries two types of charges: one to destroy dynamic defense
tank
and the second - to break through the main armor. Also, thanks to the presence of a fragmentation warhead, new missiles are capable of effectively hitting enemy manpower, lightly armored targets and destroying shelters. In addition, the new Javelin has less weight than previous modifications.
The development of Javelin anti-tank systems is carried out in several stages. The new FGM-148F modification is the second stage, at the third and fourth stage of development the company will work to reduce the weight and cost of the complex.