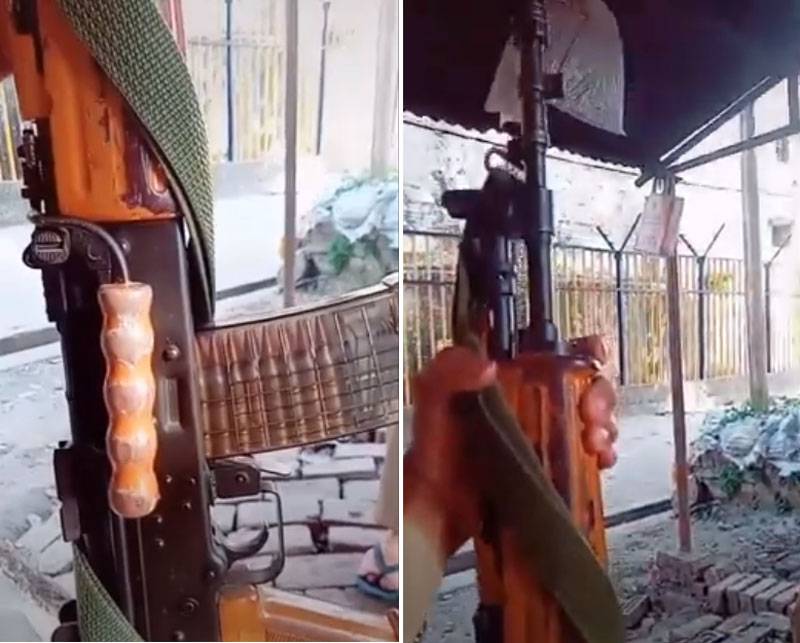 In the Indian army, the transition from the INSAS assault rifles adopted in 1998 to other types of small arms continues
weapons
, including Kalashnikov assault rifles of one of the new versions (AK-203).
Recall that a contract was signed between Russia and India for the supply of 670 AK-203 to Indian troops, most of which will be assembled at an Indian plant under a Russian license. In India, it was reported that the price of one AK-203 in the end will be about 1,1 thousand dollars, taking into account the technologies transferred by the Russian Federation. 100 thousand trunks will arrive in India from Russia.
In this regard, the remarks of Indian servicemen regarding the 5,56 mm caliber INSAS assault rifles remaining in service are noteworthy. The Indian military notes that INSAS is actually a useless automatic weapon when it comes to firing at a distance of more than 500-600 m. For comparison: the aiming range of the AK-203 is 800 m (some time ago there was information that it was increased to 1 km).
From a critical statement by an Indian soldier:
INSAS - assault rifle for infantry units. But today often have to fire in the border areas. And the accuracy and efficiency of automatic small arms of the enemy, as it turns out, exceeds the similar characteristics of our weapons. If the enemy is 500-600 meters, then we shoot like birds (the Indian version of the Russian-language "shooting at milk"). Ammunition is consumed, and the result is extremely low. We have to get closer, which only increases the threat to ourselves.
Today, INSAS rifles are operated not only in India, but also in countries such as Nepal, Bhutan, Oman and some African countries.
The new desired caliber automatic weapons for the Indian army - 7,62 mm.
It should be recalled that INSAS was developed on the basis of a Kalashnikov assault rifle, but this is perhaps one of those cases when even the technologies transferred to India did not help to create an effective and reliable weapon.