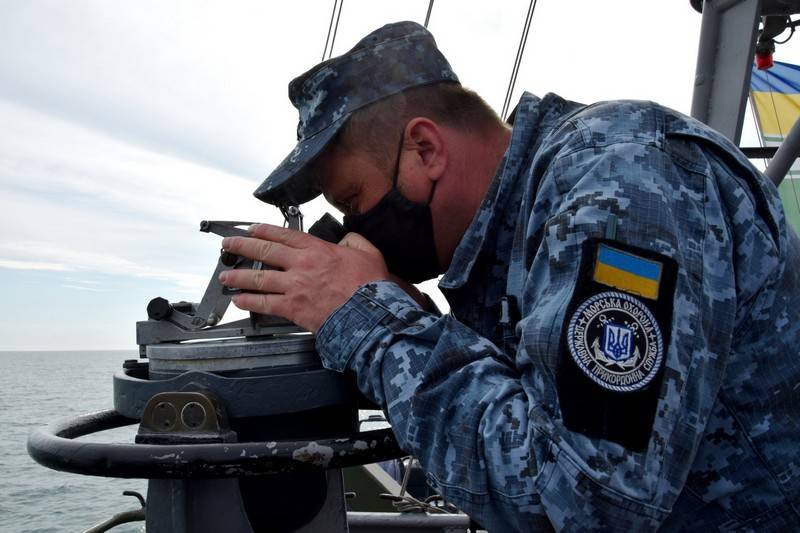 In the waters of the Sea of ​​Azov, regular military exercises with live firing took place. The reflection of the landing of the probable enemy was worked out by the Ukrainian naval guard. This was reported by the press service of the border department of Ukraine.
According to the report, the ship-boat tactical group of the Mariupol Maritime Guard detachment and boats from the Naval Forces of Ukraine took part in the exercises. In the course of practicing anti-landing operations to defend the coast of the Sea of ​​Azov from landing a likely enemy, the crews of the boats carried out a whole range of artillery fire to destroy surface and coastal targets, worked out support for units on the coast, and also the destruction of a floating mine. Joint maneuvering of the marine guard boats and the Navy was carried out.
As part of the development of elements of the anti-airborne defense of the coast of the Sea of ​​Azov, the ship and boat tactical group of the Mariupol Maritime Guard detachment, led by the Donbass Maritime Defense Forces, together with the naval boats of the Armed Forces of Ukraine conducted combat exercises
the report said.
It is noted that the Ukrainian border guards, participating in maneuvers, simultaneously "traditionally" carried out the border service, "continuously providing control over the surface situation in the zone of responsibility."
Earlier, the press service of the Ministry of Defense of Ukraine reported that on May 3, the flagship of the Navy, the frigate Getman Sagaidachny, conducted exercises with firing in the Black Sea, during which it carried out practical firing from the AK-100 and the 30-mm AK-630 naval artillery mounts.