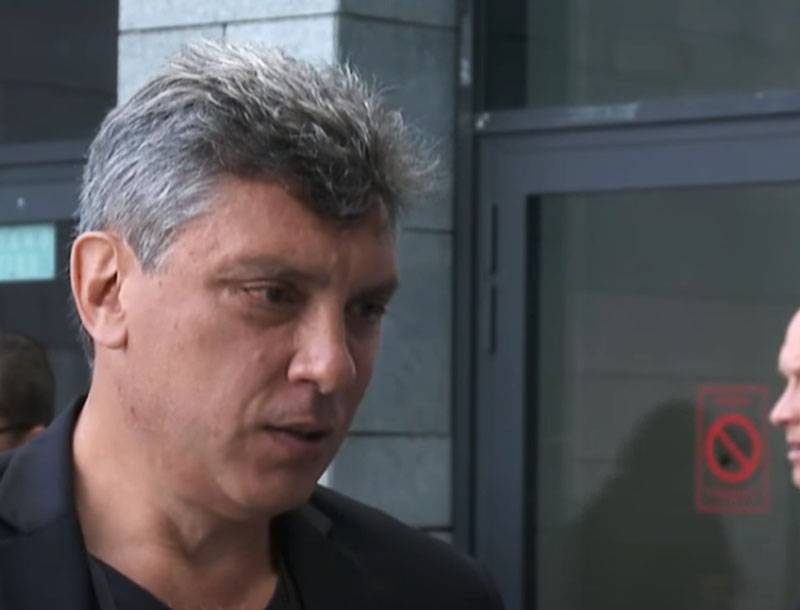 In the Czech capital, they decided to conduct a remarkable poll, which was associated with the recent appearance in Prague of the Boris Nemtsov Square. It must be recalled that the very idea in the Czech Republic is attributed to politicians from the Green Party, which they expressed back in 2015. And the renaming took place a few years after the vote in the Prague City Council. Along with Nemtsov Square in Prague, the Politkovskaya Alley appeared.
Then the mayor of Prague Zdenek Grzyb said that the renaming "is due to the fact that these people fought for democracy, and therefore are worthy to be remembered."
A survey of ordinary residents of Prague was intended to clarify how deeply the memory of Boris Nemtsov "crashed" into the hearts of Prague. The survey was conducted after the Czech Republic partially lifted quarantine restrictions related to the pandemic.
The question was asked: "Boris Nemtsov Square appeared in Prague; do you know who this person is?"
The survey results are unlikely to cause bewilderment. In addition, they emphasize that renaming was another political action directed against Russia. As it turns out, not one of the respondents in the Czech capital could say for sure who Boris Nemtsov is, whose square appeared not so long ago in their city.
Against this background, publications continue to be published in the Czech press accusing the country's president Milos Zeman of "useless pro-Russian and pro-Chinese policies."
Aktualne published material for the author Martin Fendrich, who does not hide his joy over the words of Zeman himself, where he claims to have "complicated relations with Moscow and Beijing." Fendrich gloats over the fact that Zeman "did not become a unifier of the nation", adding that "the Czech Republic failed to benefit from Zeman's attempts to improve relations with Moscow and Beijing."
At the same time, in the same material again about the alleged threat from Russia to the mayor of Prague Grzyb, as well as the head of the Prague-6 district of Kolarzha, who "authorized" the demolition of the monument to Marshal Konev. In an article by Czech media:
Czech counterintelligence BIS warned of risk. Zeman, of course, knows this, but he is manipulating in favor of Russia.
Judging by this information and publications, the Czech elites continue the internal political struggle, while clearly being under the "protectorate" of the special services of their "main allies" - the United States and Great Britain.