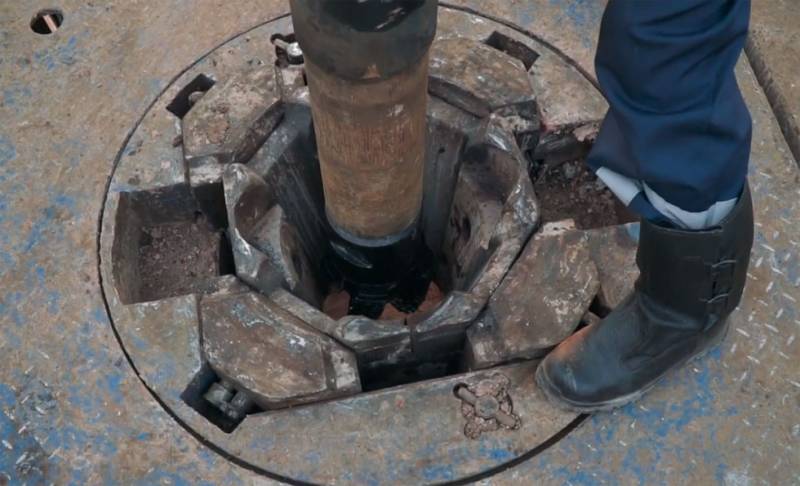 For the first time since April 14, the price of Brent crude oil rose to almost $ 32 per barrel, continuing the growth that was outlined 2-3 days ago. Currently, the oil of the mentioned brand is trading in the range of 31,5-32 dollars per barrel.
If oil in the near future does not return to falling and prolonged "vegetation" at below $ 30 per barrel, then this can only mean one thing: in the modern world, such low prices are not beneficial to almost anyone. And if the usual rhetoric is that one of the major players is betting against another major player (the United States against Russia, then Russia against American shale, then Russia against Saudi Arabia, then vice versa, then Russia together with Saudi Arabia against shale industries of the USA), now we can state the following: countries engaged in oil production, in any case, cannot try to do everything for a long time to keep prices low.
Perhaps someone would like this, but there are several nuances: firstly, it will strike a blow at its own economy, and secondly, it will lead to an increase in unemployment in the oil sector (again inside a country that could hypothetically start a game against a competitor), thirdly, it can give advantages to other competitors not related to oil production.
As an example, we can consider one of the previously made assumptions. It consisted in the fact that the decline in oil prices is "typical US machinations against Russia associated with additional attempts to exert economic pressure for political purposes." Such a theory is hardly consistent for the simple reason that extremely low oil prices will give odds to another US geopolitical rival - China. And while in Russia, some of the elites of the American elites are perceived as "flesh from the flesh" (they themselves gave birth and nurtured in their time), then Washington still has ideological problems with Beijing.
Communist China, which has already bypassed the US in terms of economy, is a blow below the belt for Washington. And if you also give odds to China in the form of cheap oil, then the blow will be double. And now, someone, and China, could become the one who considered himself the winner in the oil war by hanging the medal "For Victory" on his chest. But now Beijing has stumbled on Washington's allegations of concealing "viral" data, moreover, Washington has begun to look for extra-Chinese sites for its large production facilities. So with a victory, and China does not work.
Has Russia (or anyone else) dealt a blow to the American shale industry? Given that all this
история
With the collapse of oil prices, it manifested itself against the backdrop of an informational flurry about problems with the coronavirus; for the American shale, the situation has not yet become a special problem. The fact is that the President of the United States authorized colossal injections into the American economy, estimated at $ 2 trillion only in the first stage. The printing press is working to its fullest, something is not going to turn into a trash dollar. Therefore, something "falls out" of these freshly printed gray-green rectangles to companies engaged in the production of shale hydrocarbons. And if oil reaches a mark above $ 40 per barrel, then the shales themselves will again "float out" closer to their previous market positions.
Does Saudi Arabia get the edge? Theoretically, yes. Against the backdrop of extremely low prices, she was able to acquire the assets of several foreign companies. However, at the same time, she lost tens of billions of dollars in sales of "black gold" for nothing. Did you get a plus? So far they cannot even say this in Saudi Arabia itself. And if so, then success for Riyadh is extremely doubtful.
In such a situation, the oil war, which has been talked about and discussed so much, has not revealed a winner. "Oil troops" are pretty battered, and no one dared to hang medals for victory on their chests yet. The situation is not the same.